Pure Residence, Pompano Beach Condo Hotel Units
Prices Start at $223,000
May 15, 2017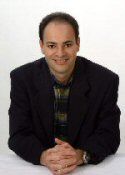 Hello. Joel Greene here from Condo Hotel Center.
Last weekend I had an opportunity to see something I'd never seen before. Turned out to be so cool I'm already planning to do it again next year.
My wife Jackie and I went to see the annual Fort Lauderdale Air Show, also known as the Super Bowl of Air Shows.
If you're like me and have never seen an air show before, I can tell you it's amazing. Photos don't do it justice. You have to be there to capture the full magnitude of the acrobatics and stunts. Impressive stuff.
We were fortunate to have a gorgeous sunny day with endless blue skies, which made for perfect viewing of the U.S. Air Force Thunderbirds, the Canadian Armed Forces Snowbirds and the Geico Skytypers.
We watched the air show from the beachside sun deck of one of the area's luxury condo hotel developments. And it truly was a perfect day.
If you could be interested in seeing next year's air show, today's featured property is just a few miles up the road and could offer you the perfect view. Read on for details.
Luxury Amenities
Pure Residence will be a 17-story tower with 187 condo hotel units a short block from the beach. The first five floors will be garage parking leaving the 12 higher stories for residences with spectacular views of the beautiful Intracoastal Waterway and Atlantic Ocean.
Contemporary in design, Pure Residence will have a large, sun-filled lobby with a lounge and social areas. It will also have a business center and coffee shop.
On the sixth floor will be additional amenities including:
Sun terrace
Restaurant
Swimming pool
Fully equipped fitness center
Services will include 24/7 security and welcome reception desk plus:
Concierge service
Room service
Housekeeping
Valet parking
Poolside towel service
Spectacular Views
The individual condo hotel units will be delivered fully furnished. The living rooms will feature 8-feet tall windows and doors to maximize water views. They'll also have private balconies with glass railings.
Kitchens will come with quartz countertops, ceramic floors, stainless steel appliances and full-height custom cabinetry.
Condo Hotel Living Restrictions
Pure Residence will be a condo hotel, so it should be considered a second home, not a primary residence. It does have some living restrictions.
The State of Florida limits condo hotel owners to 30 consecutive days of usage and no more than 180 days per 12 consecutive months.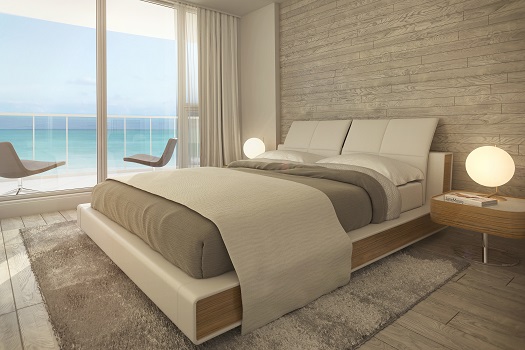 When you're not using your condo hotel unit, you'll have the option of placing it in the professionally managed rental program. You'll receive a percentage of the revenue it generates, which can help defray the costs of ownership.
A Great Location
Pompano Beach spans 25 square miles. It is centrally located in Florida's famous Gold Coast, between Palm Beach and Miami Beach, and is about 10 miles north of Fort Lauderdale.
The city has 3.5 miles of beach and is known for its excellent boating and fishing, accentuated by an offshore living coral reef accessible to scuba divers and snorkelers.
Pure Residence is the perfect second home to enjoy everything South Florida has to offer: plenty of sunshine as well as world-class beaches, 200+ restaurants, cafes, shopping and nightlife.
Prices Start at $223,000
Construction on Pure Residence is expected to begin summer 2017. It will take approximately 18 months to build, putting completion at early 2019. The condo hotel units can be reserved now at first-tier pricing.
Choose from one- and two-bedroom floor plans, ranging in size from 518 sq. ft. to 860 sq. ft.  Prices start at $223,000 and go up to $615,000.
Want to know more? Request my Pure Residence data sheet below:
Blue Sky Thinking
As I mentioned at the top, Jackie and I had a grand time watching the air show from the sundeck of a Fort Lauderdale condo hotel property.
It was a spectacular day, the kind that makes one grateful to live in South Florida. I'd love for you to join me at next year's air show.
If a Florida condo or condo hotel unit like Pure Residence is something you've dreamed about, I hope you'll give me a call.
Have a blue sky day!
© Condo Hotel Center. All rights reserved. No portion of this Property Alert newsletter may be reproduced, exhibited or distributed without the express written permission of Condo Hotel Center. Condo Hotel Center takes copyright infringement seriously. Violators will be prosecuted to the fullest extent of the law.
Although Condo Hotel Center believes the information contained in this Property Alert newsletter to be accurate and complete, Condo Hotel Center can make no such guarantee. All features and descriptions are subject to change.
Please speak with your personal legal and financial advisors to determine whether this property is suitable for your objectives.