Okan Tower Miami
New Condo Hotel Coming to Downtown
Hilton-Branded Condo Hotel Residences Start in the $300,000s
May 22, 2018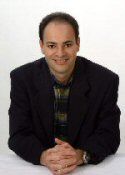 Hello, Joel Greene here from Condo Hotel Center.
Quick trivia question for you: What country calls the tulip its official national flower?
A. The Netherlands
B. Canada
C. Turkey
If you guessed A) the Netherlands, you are mistaken. That country has no official flower, despite the pictures you may have seen of Holland's magnificent tulip fields.
As for B) Canada, that country has chosen maple trees and specifically the maple leaf as its emblem.
The correct answer is C) Turkey. Tulips were originally cultivated in the Ottoman Empire (present-day Turkey) as early as 1000AD before being imported into Holland in the sixteenth century. In fact, the word "tulip" derives from the Turkish word "tulbent," referring to the Sultan's turban, which the flower resembled in shape.
My reason for giving you the history of tulips is that today's featured property is a condo hotel that's to be built with an iconic look inspired by the tulip. The design is an artistic nod to the national flower of Turkey, where the project's developer is based. Intrigued? Read on for details.
The Tulip-Shaped Okan Tower Miami
Okan Tower, soon to be one of the tallest buildings in Miami, will rise 70 stories high and offer unobstructed views of Biscayne Bay and Miami's impressive skyline.
Expected to be of five-star quality, it will be a mixed-use building that features:
293 hotel suites by Hilton Hotels & Resorts
236 condo hotel residences
149 private condo residences with 1-3 bedrooms
4 premium duplex-style penthouse residences
64,000 sq. ft. of Class A office space
Numerous amenity and entertainment levels
The developer is Okan Group, founded in 1972 by billionaire Turkish developer Bekir Okan. The company will build the Okan Tower with its own equity and hopes to appeal to international investors "looking for value opportunities."
Hilton Amenities
The 236 condo hotel residences at Okan Tower are what I'll be focusing on today. I can provide information about the traditional condos and penthouse residences upon request.
Owners of the condo hotel residences will be permitted to use their unit a maximum of 150 days per year and then have the option of placing them in Hilton's rental program for which they'll receive a portion of the revenue generated, offsetting the cost of ownership.
Owners will have access to all of the Hilton's features and amenities including:
3 swimming pools including a sky pool on the 70th floor
Pool bar with outdoor lounges and cabanas
Resident movie theater screening room
Full-service spa with Turkish Hammam, whirlpools, treatment rooms
State-of-the-art health & fitness center
Party and event room
Multi-purpose room with chef and gastro kitchen
Fully-staffed Kids' Club area
Sunset roof deck
Co-working spaces and business center
Multiple restaurants for day and evening dining
Private owners' wine cellar and cigar room
Private lounge and social areas for residents only
Additionally, Okan Tower will have 24-hour security, concierge and front desk reception and a variety of optional services such as in-home private dining, personal trainers and on-site laundry.
Open, Flowing Layouts
The condo hotel residences at Okan Tower will feature open-concept designs, elegant finishes and fixtures throughout and exquisite attention to detail, such as:
10 ft. ceiling heights
Floor-to-ceiling windows limitless views
Glass-lined balconies
European cabinetry in kitchens and bathrooms
Top-of-the-line appliances
Smart home technology
A Premium Location
Located in the heart of the growing downtown Arts & Entertainment district, Okan Tower is at the center of what makes the Miami experience so unforgettable. It offers gorgeous water views, thrilling concerts, creative world-class dining, designer shopping, professional sports, museums, theater and dazzling beaches.
Construction on Okan Tower is expected to begin October 2018 and to be complete approximately 36 months later in fall 2021.
First-Release Pricing
As Okan Tower has just come on the market this week, buyers have an opportunity to get in at first-tier pricing. Choose from studios and one- to two-bedroom condo hotel residences. They range in size from 447 sq. ft. to 1,245 sq. ft. and are priced from $320,760 to $1,102,900. If you're interested in the traditional condos, let me know and I'll provide that information separately.
Want to know more? I have plenty of details in my data sheet, yours for the asking.
Request the Okan Tower data sheet.
A Budding Industry
As I mentioned at the top of this write-up, tulips originated in Turkey. The country is now staging a tulip comeback. About three years ago the city of Istanbul launched a massive bulb-planting program and now boasts a tulip blooming for every one of its 12 million inhabitants and has an annual tulip festival.
The city hopes to remind the world that Turkey was the original home of the flower now more usually associated with clogs, cheese and windmills. And Miami will soon have its own tulip on display in the form of Okan Tower.
As always, thank you for your interest in my Property Alerts. Feel free to share them with friends interested in real estate. Again, you can request the Okan Tower Miami data sheet here.
Last bud not least, if there's a different south Florida property you're interested in or are seeking real estate investment opportunities, I hope you'll give me a call. I'm happy to provide all the information you need to make an informed decision.
Have a sunny day!
Joel Greene
Licensed Real Estate Broker
Condo Hotel Center
1368 NW 165th Ave.
Pembroke Pines, FL 33028
(954) 450-1929
Joel@CondoHotelCenter.com
www.CondoHotelCenter.com
Want to know more about me? Click below:
//www.condohotelcenter.com/joel-greene.htmlFollow us on Facebook.
© Condo Hotel Center. All rights reserved. No portion of this Property Alert newsletter may be reproduced, exhibited or distributed without the express written permission of Condo Hotel Center. Condo Hotel Center takes copyright infringement seriously. Violators will be prosecuted to the fullest extent of the law.Although Condo Hotel Center believes the information contained in this Property Alert newsletter to be accurate and complete, Condo Hotel Center can make no such guarantee. All features and descriptions are subject to change. Please speak with your personal legal and financial advisors to determine whether this property is suitable for your objectives.