No. 7 Hotel, Units for $67,000
10% Leaseback for 10 Years
Autism-Friendly Hotel on the Sea in Blackpool, England
May 30, 2018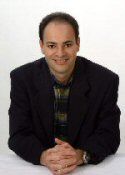 Hello, Joel Greene here from Condo Hotel Center.
As you know, I'm always on the lookout for interesting properties. Sometimes the appeal is their location. Other times it's their amenities, their investment potential or the concept behind them. Today's featured property checks off several of those boxes.
While the investment potential is what initially caught my eye – 10% leaseback program contractually guaranteed for 10 years – it's the property's concept that is likely to make it a standout.
A fully operational hotel, it will offer training facilities for young autistic adults and accommodate their family, friends and other tourist visitors throughout the year.
If you've been seeking a socially responsible and ethical investment, one with a solid ROI, and the added bonus of a built-in exit strategy, today's featured property fits the bill. Read on for details.
No. 7 Hotel
Located near the sea in Blackpool, England, No. 7 Hotel is an existing five-story hotel (four stories above ground) with 65 units providing stylish accommodations in this popular vacation destination. Yes, the name is a bit odd, but there's a lot more about this property that's out of the ordinary.
This hotel will cater to young adults with autism and their families seeking a vacation getaway. All rooms will be marketed to the general public but the property aims to become a leading autism-friendly hotel.
The Investment Angle
No. 7 Hotel will offer a generous leaseback program. The hotel rooms are sold to individual investors in the same way condo hotels have always done, but a leaseback program takes much of the risk out of the equation.
Owners will lease back their purchased unit to the developer. In return, they'll be paid 10% NET of their purchase price per year (approximately $6,668), in quarterly payments and contractually guaranteed for 10 years.
Owners can sell their room at any time on the open market or sell back to the developer at year 5 or year 10. At year 5, you would get 100% of your purchase price, and at year 10 you'd get 110% of your purchase price if you decide to sell.
About the Developer
The developer is St. Camillus Care Group Ltd. They have two other operational hotels in England, both of which have a successful track record. They have received awards for their achievements in supporting disabled people in employment.
St. Camillus' long-term goal is "to create specialty hotels across the UK with strong ties to the local community, offering a socially responsible and ethical investment and secure long-term returns for their investors."
The National Autistic Society estimates that 700,000 adults in the UK have autism, of which 53% are between 16-35 years old.
The demand for locations that offer supported accommodation for this age group, with experienced on-site care and support, is already in huge demand, but still massively under supplied.
To keep occupancy levels high all year, St. Camillus will offer the rooms to college-supported students to stay, train and work at the hotel to help them gain experience in the hospitality field.
The Hotel
The No. 7 Hotel is a fully operational two-star hotel with booking commitments in place. St. Camillus will implement a full, rolling refurbishment at an expected cost of £700,000, (approx. $935,000) to achieve a three- to four-star quality level, increasing room rates by at least 50%.
The hotel will not close for business during the renovation to maintain an income for their investors and keep up with demand. Once completed, No. 7 Hotel will have 65 modern rooms, as well as several function and dining areas and a working kitchen modernized to offer training facilities for the occupants.
Blackpool Attractions
Blackpool attracted over 17 million visitors in 2016 and has a history of steady increases every year. Its main attraction is the sea, but it has other claims to fame. Between September and November, Blackpool Illuminations, a six-mile long, one-million bulb light show attracts 3.5 million tourists each year.
Another attraction is the Blackpool Tower, which attracts 650,000 visitors each year. Inspired by the Eiffel Tower in Paris, it is 518 feet tall, but the city plans to double its size to over 1,050 feet tall, which is almost as tall as the Empire States Building in New York. It was originally built in 1894 and is one of Britain's best-loved landmarks.
Affordable Pricing
All of the condo hotel units are single bedrooms with double beds and an ensuite bathroom. Units in the front of the hotel view the sea. The rest of the rooms overlook the town.
The units are being newly offered at first-tier pricing for £49,950, or approximately $66,680, (subject to change based on exchange rates at time of purchase). I have plenty more details in my data sheet, yours for the asking at the link below.
Request the No. 7 Hotel data sheet here.
Advocating for Positive Change
Socially responsible investing is any investment strategy which seeks to consider both financial return and social or environmental good to bring about a positive change. No. 7 Hotel is an excellent example, and I'm proud to be involved in helping to promote this property.
As always, if you have any questions about this property or would like to hear about others, please don't hesitate to contact me. It's my pleasure to assist you any way that I can. Once again, you can request the data sheet for No.7 Hotel here.
Thank you for your interest in my Property Alerts. Feel free to forward them to others who might be interested in real estate, whether as a primary home, vacation home or investment.
Have a sunny day,
Joel Greene
Licensed Real Estate Broker
Condo Hotel Center
1368 NW 165th Ave.
Pembroke Pines, FL 33028
(954) 450-1929
Joel@CondoHotelCenter.com
www.CondoHotelCenter.com
Want to know more about me? Click below:
//www.condohotelcenter.com/joel-greene.htmlFollow us on Facebook.
© Condo Hotel Center. All rights reserved. No portion of this Property Alert newsletter may be reproduced, exhibited or distributed without the express written permission of Condo Hotel Center. Condo Hotel Center takes copyright infringement seriously. Violators will be prosecuted to the fullest extent of the law.Although Condo Hotel Center believes the information contained in this Property Alert newsletter to be accurate and complete, Condo Hotel Center can make no such guarantee. All features and descriptions are subject to change. Please speak with your personal legal and financial advisors to determine whether this property is suitable for your objectives.