Meliá White Sands Hotel & Spa
Cape Verde Islands
Whole or Fractional Ownership
With Rental Revenue Option
August 1, 2016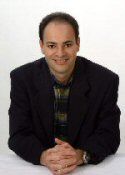 Hello.  Joel Greene here from Condo Hotel Center.
Are you a runner?  Personally, I'm more of a walker, but I do log about 20-25 miles per week.
I recently met someone who told me he runs ultra-races.  I hadn't heard of them before.  He explained that they're usually somewhere between 50 and 100 miles.  That's a wide range, but hey, what's running a few extra miles after you've already completed a couple of marathons, right?
So, by now you're wondering, what does running have to do with today's featured property? The property is located on a beautiful island that has one of the world's most well-established ultra-races, 16 years and counting.  Racers must complete a 150 kilometer course (that's 93.2 miles!) within a maximum 60-hour window.  Insane, right?
Now here's the good news.  You don't have to be a runner to enjoy this beautiful island.  Instead you can sit back and watch the runners go by from the comfort of your luxurious vacation home, which is today's featured property.
Meliá White Sands Hotel & Spa
Meliá White Sands Hotel & Spa offers an undiscovered world of pure relaxation, superior service and world-class resort facilities on a paradise island, bathed in tropical sunshine and located on the purest white sandy beach.
This five-star development is located on beautiful Boa Vista in the Cape Verde Islands, which is off the west coast of Africa and just one hour south of the Canary Islands.
Situated in the Atlantic Ocean, Cape Verde is a tropical archipelago consisting of ten islands and five islets. It's an idyllic location with endless sunshine cooled by gentle sea breezes and year-round temperatures of around 77° to 86°F.
Cape Verde boasts some of the best beaches in the world, famed for its pure white sand and crystal clear waters.
Boa Vista is the most eastern island in Cape Verde. Mainly flat with a few mountainous areas, the island is renowned for its spectacular sand dunes and stunning beaches. It is the third largest island in the archipelago and yet the least densely populated, creating a rustic and undiscovered vibe.
It offers an unparalleled opportunity to purchase a first-class vacation home that can deliver long-term growth and regular rental returns.
Meliá White Sands Hotel & Spa sits on land which gently slopes all the way down to the beach, providing almost every property on the resort with a panoramic sea view.
There are 835 stunning resort units, including a range of lavish suites with their own swim-up pools, whirlpool baths and hot tubs, as well as larger penthouse and duplex-style suites.
A selection of exclusive villas come with private gardens & plunge pools for even more luxury.  All properties are finished to the highest specification with beautifully designed interiors using the finest furnishings, fixtures and premium appliances.
There are several one bedroom units, larger family suites, villas and PH units, and there is an ideal fraction for every budget depending on what size unit you want and how much usage you need, starting at prices under $15,000!
Personal usage of the resort depends on your purchase, as follows:
Investments on a full unit: 5 weeks personal usage
Investments of a 50% fractional share of a property: 3 weeks personal usage
Investments over €48,000 (Approx. $53,000 USD): 1 week personal usage
Investments under €48,000 (Approx. $53,000 USD): No personal usage
Resort Amenities
An undiscovered world of pure relaxation, superior service and world-class resort facilities await you at Meliá White Sands Hotel & Spa.  Consider these amenities:
4  themed restaurants and two large buffet-style restaurants
Sports bar, late bar and nightclub and champagne bar
A selection of shops for gifts, souvenirs, etc.
Luxurious YHI Spa®
Fully equipped fitness center and water sports center
Tennis and beach volley ball courts
Six resort swimming pools, swim-up bars and poolside eateries
Private swim-up pools linked to premium ground floor suites
Children's facilities including kids club, playground and baby pools
Café style piazza area by the beach
World-Famous Gabi Club® with Bali-beds, secluded seating and luxury pool, complete with sun-loungers and swim-up bar.
Level VIP Experience – Exclusive area of the hotel providing additional luxury and personalized services.
A Proven Development Team
The developer for Meliá White Sands is The Resort Group PLC, a Gibraltar-based property developer specializing in the design, development and operation of luxury hotels and resorts, established in 2007.
The company has completed two similar Cape Verde developments on Sal Island: Meliá Tortuga Beach Resort in 2011 and Meliã Dunas Beach Resort 2014. Their third hotel on that island, the Meliá Llana Beach Resort, is scheduled to be completed at the end of 2016.
All three Resorts on Sal Island will create a spectacular beach-front destination. The Resort Group now plans to repeat this model of success on Boa Vista.
Meliá White Sands is the first of six planned developments on Boa Vista by The Resort Group.  It will be managed by Meliá Hotels International, founded over 50 years ago and a world leader in the leisure hotel and resort industry.
Construction on Meliá White Sands Hotel & Spa began in December 2015 and is scheduled for completion by the end of 2018. Units can be reserved now at pre-construction prices.
Ownership Options
The most popular suites available for sale at Meliá White Sands Hotel & Spa range from 376 to 613 square feet. Prices for the smallest fractions start at just €13,089, approximately $14,605. Whole ownership starts at €191,450, or about $185,724.
Depending on the plan you purchase, you'll have the option of using your unit or placing it into the rental program and receiving a guaranteed return. Begin receiving an immediate return of 7% on all your deposited monies prior to the completion of the project in 2018. Once completed, you will get a split of the rental revenues, but no less than 5% return on your money, guaranteed once the property is open and operating.
In short, the rental program offers you a no-hassle property investment, in a world-class resort with a global brand, Melia International, in a major emerging tourist destination.  You will have no tenants to worry about, no fear of periods of low occupancy, no seasonality, no maintenance headaches etc., and fractional ownership means lower entry levels.
Furthermore, you can enjoy your investment knowing that you are investing with a developer that is financially strong, has a strong track record of success, and has fully audited accounts.
If you'd like to know more about all Meliá White Sands Hotel & Spa has to offer, just request my data sheet below.  I've got plenty more details I'm happy to share.
Request the Melia White Sands Hotel & Spa data sheet here.
Slow Down & Enjoy Life
At the beginning of this Property Alert, I told you about the ultra-race held annually in Boa Vista in the Cape Verde Islands.  Now I want to tell you about Boa Vista's other claim to fame.  Ironically, it's the perfect opposite to racers.
Boa Vista has the third largest nesting population of Loggerhead sea turtles in the world, after Oman and southeast Florida.  So if an ultra-marathon race isn't your speed, perhaps turtle watching is.
Thank you for your interest in the properties I profile.  Again, here's the link for the Melia White Sands Hotel & Spa data sheet.  And if it's something else you're seeking, just give me a call.  I'd be happy to provide you with all the information you need to find your perfect property.
Have a great day!
© Condo Hotel Center. All rights reserved. No portion of this Property Alert newsletter may be reproduced, exhibited or distributed without the express written permission of Condo Hotel Center. Condo Hotel Center takes copyright infringement seriously. Violators will be prosecuted to the fullest extent of the law.
Although Condo Hotel Center believes the information contained in this Property Alert newsletter to be accurate and complete, Condo Hotel Center can make no such guarantee. All features and descriptions are subject to change.
Please speak with your personal legal and financial advisors to determine whether this property is suitable for your objectives.