Majestic Palms, Ft. Myers FL
Condos from $190,000
Minutes from Ft. Myers, Captiva & Sanibel Beaches
October 11, 2016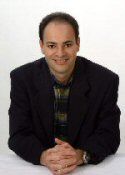 Hello, Joel Greene here from Condo Hotel Center.
This past weekend I had to bring my car into the shop for new tires.  Other than being without my car for a few hours, the situation was uneventful.  However, it reminded me of a bit of Florida historical trivia, which I'll share.
Back in the early 1900s Thomas Edison, the inventor of the electric light bulb and phonograph, and Henry Ford, the pioneer of the automobile, were good friends who built their winter homes next to each other in Florida.  They had a third friend in Harvey Firestone, founder of Firestone Tire and Rubber Company, which made pneumatic tires for wagons.
The three men were concerned about America's dependence on foreign sources for rubber for its industrial enterprises.  So in 1927, they decided to take action.  They each contributed $25,000 to create the Edison Botanic Research Corporation, dedicated to finding a domestic source for organic rubber.
They used the money to build a lab where they tested over 17,000 plants.  They eventually discovered the plant Goldenrod, which contains natural rubber.  And the rest, as they say, is history.  The lab where Edison, Ford and Firestone tested all the plants was located in Fort Myers, Florida.  It is still standing today and is open for tours.
More on the tours in a minute.  But first, let me tell you about today's featured property, which is just a few minutes up the road from that historical lab. Read on for details.
Majestic Palms
Two new, four-story condominium structures will complete the tropical community of Royal Pointe at Majestic Palms. This private gated community will add 80 luxury residences with spacious open floor plans in a prestigious neighborhood of Fort Myers.
These will be the last two towers of a six-tower community that began about 10 years ago by another developer.  That developer lost the property after the real estate market collapsed.  Jaxi Builders, Inc. purchased the community and is completing the original project, as planned.
Tropical Amenities
Royal Pointe at Majestic Palms offers gated privacy and security.  It has its own exclusive amenity collection conveniently situated directly in front of these two newest condominium buildings. A large pavilion includes:
Resort-style pool with large sundeck
Outdoor heated Jacuzzi
Outdoor barbecue area
Tropical landscaping throughout
Condo Features
Available in a variety of two- and three-bedroom floor plans, the individual condos offer views of a landscaped area, wooded area or community pool and hot tub.
The individual condos have the following features:
10 ft. ceilings with 8 ft. doors
Terrace with sitting area
Hurricane category 4 impact windows throughout
Tile flooring, except for carpeted bedrooms
Bathrooms with European cabinets & granite
The condos come with gourmet kitchens including:
Granite countertops
European-style cabinetry
Tile Flooring
Kenmore appliances: full size washer/dryer, refrigerator, range/oven, dishwasher and microwave
Beautiful Fort Myers
Majestic Palms is located just minutes away from the Ft. Myers River District with its brick-lined streets and charming restaurants, shops, art galleries and performing arts venues.  Less than five miles away is beautiful Fort Myers Beach.  A short drive also brings you to the white-sand beaches of Captiva and Sanibel Island.
Majestic Palms is close to a multitude of shopping centers, outlet malls, restaurants and high-profile sports and entertainment venues like the CenturyLink Sports Complex, where the Minnesota Twins do their spring training, and JetBlue Park at Fenway South, the spring training ballpark for the Boston Red Sox.
Construction Status
Construction on Majestic Palms is expected to begin in November 2016 and should be complete by the end of 2017.
The condos range in size from 1,231 sq. ft. to 1,860 sq. ft.  Pre-construction prices range from $190,000 to $318,000.  Units can be reserved now with a $10,000 deposit.
Want to know more?  Check out my Majestic Palms data sheet below.
Request the Majestic Palms data sheet here.
Currently, the developer is running a special incentive.  Buyers who reserve a condo by the end of November pay no HOA fees their first year.
The Edison and Ford Winter Estates
At the top of this property alert, I mentioned the lab in Fort Myers, where Edison, Ford and Firestone discovered a plant source for rubber.  Designated as a National Historic Chemical Landmark in 2014, the Edison Laboratory is a national treasure, which you can tour.  You'll see its chemical processing area, machine shop, grinding room, office and dark room.
You can also tour Edison's botanical garden, which spans over 20 acres and includes more than 1,000 varieties of plants from around the world, including a 400-foot banyan tree planted by Edison himself and many plants grown for industrial purposes, such as bamboo, used in light bulb filaments.
For a taste of "old Florida," you can tour the neighboring estates of Edison and Ford and see how these brilliant inventors spent their winters.
Finally, you can visit the Edison Ford Museum, which contains an impressive collection of inventions (Edison held 1,093 patents!), including some of Edison's lesser known products: wax paper, tin foil, the talking doll, mimeograph, and dictating machine, plus one of the most indispensable products in history: mucilage, the "sticky stuff" that is affixed to postage stamps and envelopes.  Who knew?
I hope I've now sparked an interest in the Fort Myers area and our featured property, Majestic Palms.  Just imagine what it would be like to tell your northern friends coming to visit you in Florida, "Hook a left at Edison and Ford's mansions.  We're just up the road."
Again, you can request our Majestic Palms data sheet here and then contact me to discuss available inventory.  Have a great day!
Joel Greene
Licensed Real Estate Broker
Condo Hotel Center
1368 NW 165th Ave.
Pembroke Pines, FL 33028
(954) 450-1929
Joel@CondoHotelCenter.com
www.CondoHotelCenter.com
www.CondoHotelsDubai.com
www.WorldClassCondoHotels.com
www.CondoHotelsBahamas.com
www.CentralAmericaSecondHomes.com|
www.DominicanRepublicVacationHomes.com
Want to know more about me? Click below://www.condohotelcenter.com/joel-greene.html
Follow us on Facebook.
© Condo Hotel Center. All rights reserved. No portion of this Property Alert newsletter may be reproduced, exhibited or distributed without the express written permission of Condo Hotel Center. Condo Hotel Center takes copyright infringement seriously. Violators will be prosecuted to the fullest extent of the law.
Although Condo Hotel Center believes the information contained in this Property Alert newsletter to be accurate and complete, Condo Hotel Center can make no such guarantee. All features and descriptions are subject to change.
Please speak with your personal legal and financial advisors to determine whether this property is suitable for your objectives.