Hacienda Samaná Bay, Dominican Republic
Condos and Condo Hotel Units Priced from $89,000
December 13, 2017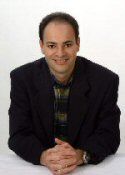 Hello. Joel Greene here from Condo Hotel Center.
This month I'll celebrate my 23rd wedding anniversary with Jackie. Every year we try to do something special on the date. One of our more memorable celebrations was the year we went on a whale watching cruise.
Although we only got to see one humpback whale, I can tell you, it was amazing. The size of these creatures is truly awesome and certainly worth the price of admission.
All of this came to mind when I was researching today's featured property and learned the bay which it overlooks is known worldwide for humpback whale watching. Read on for details.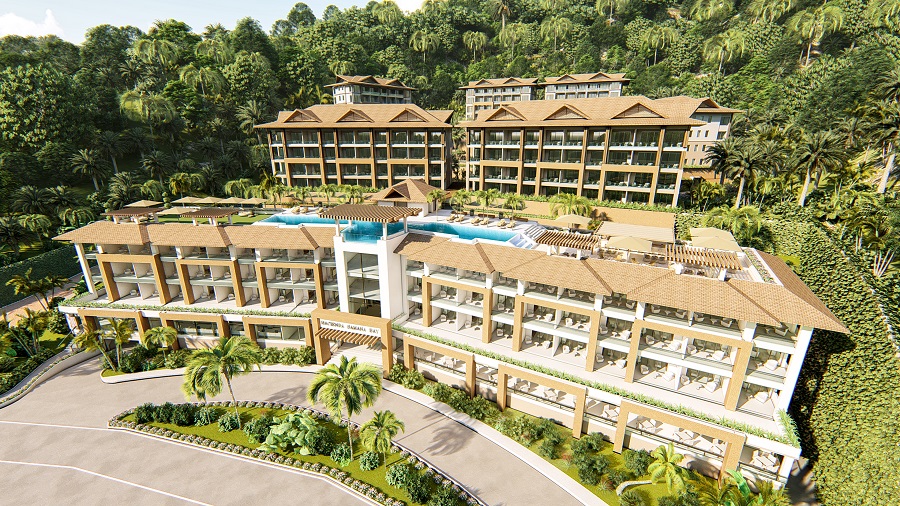 New Gated Residential Complex
Developed on nearly 50 acres of land on the northeast side of the Dominican Republic, Hacienda Samaná Bay will be a gated residential complex with the services of a luxury hotel.
The five-star quality property will have more than 400 homes. They'll be a combination of condominiums and condo hotel units, developed in different phases, and all overlooking Samaná Bay, widely considered one of the most beautiful bays in the world.
Both the condos and condo hotel units will be eligible for participation in the rental program, which offers a way to generate income and offset the expense of owning a luxury vacation home.
Resort Amenities
Hacienda Samaná Bay will offer all the amenities and services you'd expect from a first-class resort including:
Large lobby and reception
Restaurant
Lounge and pool bar
3 infinity pools
Fitness center and spa
Sports and activities
Recreational area
Shopping area
Social spaces integrated into 5 acres of common areas
Additionally, on Cayo Vigía, a little island located in front of Hacienda Samaná  Bay with easy access by boat or foot bridge, will be an exclusive beach club with food service, music and places to relax, all surrounded by nature.
Nearby Attractions
The area around Hacienda Samaná Bay is known for its great natural beauty. Among the most popular attractions are:
Los Haitises National Park – Panoramas of calcified hills, caves and mangroves, and a natural habitat of sea turtles and numerous bird species
The Cayo Levantado Beaches – Enchanting sugar-white sand beaches lined with palm trees
El Limon Waterfall – A height of over 160 ft. and is reached by traveling past beautiful cocoa and mango plantations
Whale Watching – Boat excursions to see the humpback whales that visit from mid-January to mid-March. They come to the waters of Samaná to mate and hibernate after having crossed the ocean.  (Crossed the ocean! I sometimes lack the energy to just get off the couch.)
Travel from the U.S.
Hacienda Samaná Bay is located near the city of Santa Bárbara de Samaná. It's roughly 2.5 hours from Santo Domingo and Las America Américas International Airport.
That airport has direct flights to and from many U.S. cities.  It's a 2.5 hour flight from Miami to Santo Domingo, DR and about four hours from New York and Boston.
Contemporary Features
The condo hotel unitsand condos will have large balconies with sea views from multiple rooms. Master bedrooms will have ensuite bathrooms. The units will be equipped with top quality, name-brand appliances and high-end finishes.
Construction Status
Construction on Hacienda Samaná Bay is expected to begin in January 2018. The first units will be complete by July 2019.
Currently released for purchase are the first two main buildings that comprise phase one. They consist of a 60-unit condo hotel and a 40-unit condominium.
Pricing & Current Buyer Incentive
The condo hotel units come in studio and one-bedroom floor plans. They are delivered fully furnished. Prices range from $109,000 to $179,000.
The condo units come in studio, one-bedroom and two-bedroom floor plans. Prices range from $89,000 to $225,000. They are delivered unfurnished, however, owners who wish to participate in the rental program, must purchase a furnishings package, which adds $20,000 to $25,000 to the final price, depending on the size of the unit.
Currently, the developer is offering a buyer incentive. People who visit the property and then make a purchase within 60 days will be reimbursed up to $1,500 including flight and accommodations.  And Condo Hotel Center has negotiated price discounts for cash buyers.
Want to know more? I've got plenty of details in my data sheet, which you can request below.
Request the Hacienda Samaná Bay data sheet here.
Whale Watching for Landlubbers
At the beginning of this write-up, I mentioned whale watching cruises. If you'd prefer to stay on dry land, there is another option.
Just a few miles from Hacienda Samaná Bay is the Museo de la Ballena, an entire museum dedicated to whales and the role they play in the global ecosystem. It is well worth the visit.
As always, thank you for your interest in the properties we showcase at Condo Hotel Center. I hope you'll give me a call if you're looking for a vacation home at Hacienda Samaná Bay or any of the other fine properties we feature at www.CondoHotelCenter.com.
Joel Greene
Licensed Real Estate Broker
Condo Hotel Center
1368 NW 165th Ave.
Pembroke Pines, FL 33028
(954) 450-1929
Joel@CondoHotelCenter.com
www.CondoHotelCenter.com
Want to know more about me? Click below:   //www.condohotelcenter.com/joel-greene.html
© Condo Hotel Center. All rights reserved. No portion of this Property Alert newsletter may be reproduced, exhibited or distributed without the express written permission of Condo Hotel Center. Condo Hotel Center takes copyright infringement seriously. Violators will be prosecuted to the fullest extent of the law.Although Condo Hotel Center believes the information contained in this Property Alert newsletter to be accurate and complete, Condo Hotel Center can make no such guarantee. All features and descriptions are subject to change. Please speak with your personal legal and financial advisors to determine whether this property is suitable for your objectives.