Grand Hyatt Grand Cayman Hotel and Residences
5-Star Resort Comes to the Cayman Islands
May 15, 2018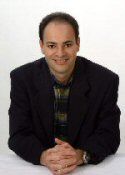 Hello, Joel Greene here from Condo Hotel Center.
Living so close to Miami's and Ft. Lauderdale's ports, where the huge cruise ships dock, cruising is my family's favorite vacation and something we've done frequently.  In fact, Jackie and I just returned from a one-week cruise that took us to Mexico and the Cayman Islands. The cruise was spectacular and Grand Cayman was especially beautiful. We loved it!
When I got back, by coincidence, I learned of a new, big name hotel with condos soon to be built on Grand Cayman island. I'm excited to tell you about it. Read on for details.
Grand Hyatt Grand Cayman Hotel and Residences will be a large, luxurious property and one of only two five-star hotels on the island's famous Seven Mile Beach.
The property will consist of 190 hotel rooms and 167 condo residences. Only the 167 condo residences are for sale. But owners will have access to all of the hotel's amenities and also the option of placing their condo into the hotel's rental program to generate revenue.
Fabulous Amenities
Among the hotel amenities condo owners will be able to enjoy are:
6 distinct food and beverage venues
3 swimming pools and fully-serviced beach cabanas
Steam and sauna room
Snorkeling, diving, water sports
Kids' club
12,000 sq. ft. indoor/outdoor wellness spa and fitness center
25,000 sq. ft. conference and meeting areas, the island's largest function facilities
State-of-the-art screening room
Variety of boutique shops
The property will also have 24-hour security, a 24-hour front desk, 24-hour room service, concierge services and valet parking.
Elegant Condo Residences
The individual condo units will have 10′ ceilings with 9′ windows that take advantage of ocean and sunset views. Kitchens will have Thermador or equivalent appliances and quartzite countertops. Flooring throughout will be high-grade porcelain tile and all finishes will be upscale.
Condo owners who wish to place their unit in the Hyatt hotel's rental program will need to purchase one of two furniture, fixture and equipment packages so that their condo meets the hotel's quality requirements.
Seven Mile Beach
The Cayman Islands have become some of the most popular Caribbean destinations for an active vacation including hiking, golfing, snorkeling, diving, sailing, fishing and more.
On Grand Cayman island, the place to be is Seven Mile Beach, named one of the "ultimate beaches" by Caribbean Travel+Life. Grand Hyatt Grand Cayman is located at the southern end of this beach, which is known for its soft, coral sand and clear water, ideal for snorkelers to see fish and coral.
It's just a few minutes to vibrant Camana Bay, a large-scale retail area with plenty of boutique shops and restaurants. The property is also near historic George Town, capital of the Cayman Islands.
Easy Breezy Living
Grand Hyatt Grand Cayman is just a 10-minute drive from Owen Roberts International Airport. A flight to Miami is approximately 1.5 hours. To New York City is approximately four hours.
Grand Cayman is an English-speaking island ruled by British law. It has a stable, debt-free government. U.S. dollars are accepted everywhere so you don't have to worry about money conversions. There are no restrictions on foreign ownership of property. Ownership is freehold and title is guaranteed by the government.
Prices Start at $522,000
Construction on Grand Hyatt Grand Cayman is planned to begin in fall 2018. Estimated completion is Sept. 2020.
Floor plans range from studios to one-, two-, and three-bedroom residences. Prices range from $522,000 to $4,998,000 USD for the largest penthouse. These are first-tier, pre-construction prices. Want to know more? Just request my detailed data sheet below.
Request the Grand Hyatt Grand Cayman Data sheet here.
Can't Beat Cruising
As I mentioned, Jackie and I loved Grand Cayman as one of the ports we visited on our cruise. It's everything you would imagine a tropical paradise would be, except for one little oddity: the strange-looking creature pictured below.
We have lizards in Miami but this guy who wandered over to Jackie and me when we were enjoying a beer at an outdoor café was more like a mini dinosaur. Weird.
Again, if you want more information on Grand Hyatt Grand Cayman, request my data sheet. Or if you'd prefer a property in south Florida, just give me a call. I've got detailed data sheets on most of the local properties, everything you need to make an informed decision, and I'm happy to share.
Have a sunny day!
Joel Greene
Licensed Real Estate Broker
Condo Hotel Center
1368 NW 165th Ave.
Pembroke Pines, FL 33028
(954) 450-1929
Joel@CondoHotelCenter.com
www.CondoHotelCenter.com
Want to know more about me? Click below:
//www.condohotelcenter.com/joel-greene.htmlFollow us on Facebook.
© Condo Hotel Center. All rights reserved. No portion of this Property Alert newsletter may be reproduced, exhibited or distributed without the express written permission of Condo Hotel Center. Condo Hotel Center takes copyright infringement seriously. Violators will be prosecuted to the fullest extent of the law.Although Condo Hotel Center believes the information contained in this Property Alert newsletter to be accurate and complete, Condo Hotel Center can make no such guarantee. All features and descriptions are subject to change. Please speak with your personal legal and financial advisors to determine whether this property is suitable for your objectives.