Conrad Fort Lauderdale Beach Residences
Five-Star Oceanfront Condo Hotel in South Florida
January 20, 2014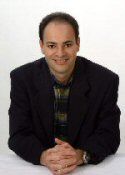 Hello. Joel Greene here from Condo Hotel Center.
Today I'm excited to tell you about one of South Florida's most infamous condo hotels that never was but fortunately, soon will be. Allow me to explain…
I first heard about this property back in 2004. Plans were finalized and construction got under way by mid-2006. The property was a 24-story oceanfront $200 million condo hotel in Fort Lauderdale, Florida. Construction was nearly completed in 2009 when the property, its developers and even its lenders all fell victim to the recession and real estate crash.
Originally named the Trump International Hotel and Tower, it never opened. The project fizzled amid delays, litigation and a bankruptcy filing. The building remained vacant for years while its fate was decided.
Now finally, more than five years later, the legal issues have been resolved and the property has changed hands. It was purchased for $115 million by CFLB Partnership, a group that also owns the Hilton Fort Lauderdale Beach Resort. They are confident they can duplicate the success they've had with their Hilton in this new Conrad.
CFLB Partnership is pumping over $30 million into enhancements and luxury upgrades beyond the original Trump standards and plans to open the condo hotel as the Conrad Fort Lauderdale Beach Residences in 2015. Conrad Hotels & Resorts is Hilton's luxury brand and this particular Conrad will soon become one of its flagship properties. Read on for details.
Conrad Comes to Fort Lauderdale
Conrad Fort Lauderdale Beach Residences encompasses a two-acre, complete city block. It has approximately 200 feet of direct ocean frontage, and the individual condo hotel units were designed to maximize views of the Atlantic Ocean and Intracoastal Waterway from almost every room.
The property has two towers, 6 and 24 stories each, and 290 condo hotel residences currently for sale to individual buyers. Owners can use their condo hotel unit when desired and will have an opportunity to place it in a professionally-managed rental program when they're not in residence and share in the revenue it generates, helping to offset the costs of ownership.
Luxurious Resort Amenities
Expected to receive a five-star rating, the Conrad Fort Lauderdale upgrades include a magnificent porte-cochere entrance, a striking new lobby and a dramatic glass-encased area connecting the resort property's two towers three stories above ground level.
Other features and amenities include:
State-of-the-art fitness center
Full-service Conrad Spa
Pool deck with heated swimming pool, whirlpool, lounge chairs
Poolside restaurant and bar
Oceanfront upscale dining
Gourmet market
WiFi throughout resort
Meeting rooms and event facilities
Owners and guests at Conrad Fort Lauderdale Beach Residences will also enjoy 24-hour valet, concierge and beach service.
A Great Location
Conrad Fort Lauderdale is located in the heart of Ft. Lauderdale Beach on the Atlantic Ocean, sandwiched between Miami Beach and Palm Beach. It's just minutes from downtown Ft. Lauderdale and I-95. Nearby are the city's vibrant cultural and arts district, galleries, fine arts museums and performing arts venues.
Shopping and entertainment opportunities abound: upscale boutiques, restaurants, lounges, movie theaters and the famed Las Olas Boulevard. The nearby Seminole Hard Rock Hotel features a 130,000 sq. ft. casino and a Las Vegas-style entertainment complex. And sports fans will appreciate their proximity to Dolphin Stadium, home of the Miami Dolphins and the BB&T Center, home to the Florida Panthers.
Fort Lauderdale also has a world-class cruise ship port, Port Everglades. The biggest draw though, is the city's 23 miles of golden beaches ideal for sunning, swimming, deep sea fishing, yachting and diving.
Conrad's Condo Hotel Units
The individual condo hotel units at Conrad Fort Lauderdale Beach Residences will be delivered fully furnished with high-end finishes. Choose from a variety of floor plans that include deluxe studios, one-bedroom suites and two bedroom suites.
Condo hotel unit features include:
Spacious private balconies
Equipped kitchens with Sub Zero refrigerators and Wolfe cooktops
Marble entry foyer
Luxurious bathrooms with marble vanity tops
Private owner's storage closet
Flat screen TV
Construction Schedule and Pricing
Conrad Fort Lauderdale is currently undergoing an extensive renovation. Construction should be completed and the condo hotel operational by mid-2015. The condo hotel units can be reserved for sale now. They range from 650 sq. ft. to 4,000 sq. ft. Prices range from $490,000 for a studio to $1-million-plus penthouses.
Buyers will go straight to contract with 20% due at signing. A 15-day rescission period allows buyers to cancel and receive back 100% of their deposit. After the initial deposit, the balance of the purchase price is due at closing in approximately 60-90 days.
Want to know more? I've got plenty of details in my Conrad Fort Lauderdale Beach Residences data sheet offered below. Just click on the link and provide your contact information, per the developer's requirements.
Request the Conrad Fort Lauderdale Beach Residences data sheet here.
How I Know I'm Getting Old(er)
One of the ways of marking time is seeing things come full circle. Sometimes it's through fashion. I recently saw some teens wearing sunglasses in the aviator shape so popular when I was a kid.
Sometimes it's through movies, like the recently released remake of the horror classic "Carrie." And in my case, often it's through real estate as in today's featured property, the Trump International Hotel and Tower Fort Lauderdale soon to be the Conrad Fort Lauderdale Beach Residences.
I'm happy to see this beautiful property will soon be opening. It's been a long time coming. If you're interested in touring the Conrad and seeing the condo hotel units available, I hope you'll give me a call. It would be my pleasure to show you around this unique property that's now come full circle.
© Condo Hotel Center. All rights reserved. No portion of this Property Alert newsletter may be reproduced, exhibited or distributed without the express written permission of Condo Hotel Center. Condo Hotel Center takes copyright infringement seriously. Violators will be prosecuted to the fullest extent of the law.
Although Condo Hotel Center believes the information contained in this Property Alert newsletter to be accurate and complete, Condo Hotel Center can make no such guarantee. All features and descriptions are subject to change.
Please speak with your personal legal and financial advisors to determine whether this property is suitable for your objectives.