5350 Park in
Downtown Doral, Florida
New Luxury Condo in Master-Planned City
Near Miami
May 25, 2016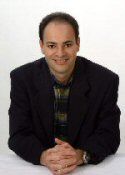 Joel Greene here from Condo Hotel Center. I hope you're enjoying a good week. Here at the Greene household, things have been hectic as my twin girls prepare to graduate high school.
Last weekend marked one of those teen rites of passage – the prom. Evidently, this event has grown in stature from the days when I went. From the elaborate "prom-posals" my daughters received to their search for the perfect dress – utter madness. And don't get me started on the subject of hair and makeup!
Anyway, Haley and Lindsay had a wonderful time at the prom. And looking at the photos we snapped of them before they left, all I can think is, "My goodness! They sure have grown up!"
The property I have for you today is in a city that, much like my girls, is growing up fast.  The city is Doral.  It's a suburb of Miami, and it is the location of what will soon be a 120-acre, master-planned development.
Downtown Doral will be a $1 billion community designed by Codina Partners. The goal, said Codina Partners' Armando Codina, "is to create a live, work, learn and play community, where families can enjoy the fruits of urban life – while spending less for housing than they would in other such enclaves of Miami-Dade."
Today's featured property is a to-be-built condominium named 5350 Park that will be located in Downtown Doral. Read on for details.
The Elegance of 5350 Park
5350 Park will be a 20-story, 251-unit residential condominium with a grand porte-cochere entry.
It will have a full complement of luxury amenities including:
Spacious lobby, ballroom and common areas
Swimming pool with floating beds, private cabanas
State-of-the-art fitness center overlooking the park
Spa massage area and sauna
Business center
Club house with bar and kitchen
Children's playroom
High-speed internet with wifi
The building will also have 24-hour security and lobby attendant as well as a concierge to arrange spa treatments, personal training sessions and special events.
The Residences
The individual condo units will come completely finished with sliding glass doors from floor to ceiling and spacious balconies.
The kitchens will have designer cabinetry and a contemporary mosaic backsplash.  Kitchens and baths will have quartz countertops and 24 x 24 porcelain tile.
Downtown Doral, the Master Plan
Downtown Doral is being developed as the quintessential city center.  It will have broad, palm-lined avenues, lavish gardens and a main street dotted with locally-owned businesses, shops and restaurants.
Downtown Doral's family-oriented residential neighborhoods will surround a three-acre public park showcasing an open-air pavilion that will house a permanent art sculpture by world-renowned artist, Michele Oka Doner.
Downtown Doral Charter Elementary will be a new, state-of-the-art school built and managed in partnership with Miami-Dade County Public Schools.
A list of the restaurants that have already opened their doors to the public in Downtown Doral include:
Cattiva Boutique
Bulla (Spanish restaurant)
Giardino's Gourmet Salads
Robeks (juices and smoothies)
Stellino's Italian Trattoria & Bar (Italian restaurant)
Dragonfly (sushi and robata)
Premium Wine & Spirits by Mega Liquors
Other businesses coming soon include a bank, dry cleaners, AT&T store, UPS store and various other restaurants and fashion retailers.
When complete, Downtown Doral is expected to include:
More than 2,840 residential units
180,000 sq. ft. of retail stores
Over 1 million sq. ft. of office space
An elementary school, grades K-5
Pedestrian- and bicycle-friendly sidewalks
Centrally Located
5350 Park will be located in the heart of Downtown Doral. It is centrally located with easy access to main expressways SR826, SR836 and Florida's Turnpike. Nearby destinations include:
Dolphin Mall and International Mall, 10 minutes
Miami International Airport, 15 minutes
Downtown Miami, Marlins Park, American Airlines Arena, 20 minutes
Miami Beach, 25 minutes
Development Team
As I mentioned at the top, Codina Partners LLC, led by Armando Codina, is the developer of Downtown Doral.  A Coral Gables-based real estate firm, it has a proven track record developing successful residential and commercial properties.
The architect of 5350 Park is Cohen, Freedman, Encinosa & Associates, who designed many other successful Miami-area residential projects including Apogee Beach, Downtown Lofts 1 & 2, The Water Garden and Capobella.
Originally from Venezuela, architect and design director Giorgio Ferrara of GioCasa, has been selected to design and furnish the lobby, pool deck, party room and common areas of 5350 Park.
Pre-construction Prices
Construction on 5350 Park is tentatively scheduled to begin in December 2016 and to be completed by early 2018.  The property will have a total of 251 condos, ranging in size from one to three bedrooms and from 740 sq. ft. to 1,481 sq. ft.  They can be reserved now at pre-construction prices that range from $250,000 to $620,000.
Want to know more? I have additional details in my 5350 Park data sheet. You'll just need to complete the short form at the link below per the developer's requirements:
Request the 5350 Park data sheet here.
Growing Up Fast
In the late 1950s, real estate pioneers Alfred and Doris Kaskel purchased 2,400 acres of swampland for a golf country club they envisioned. They named it "Doral," a combination of their names.
In 1962, the Doral Country Club opened, becoming the area's first structure and area hot spot. In the second year of operations, the Kaskels hosted the first Doral Open Invitational, Florida's major PGA event.
It wasn't long before family friends Bob Hope and Jackie Gleason became frequent guests at the new Doral County Club. Soon, businesses started cropping up around the resort, followed by residential communities, and Doral emerged as a desirable place to raise a family and also to retire, especially if you were into golf.
By the early 1980s, Doral started to experience its first residential growth spurt, when Alfred's and Doris' grandson developed Doral Estates.
Incorporated in 2003, today Doral is a beautiful and prosperous city. Prestigious multinational companies, businesses of all kinds, banks, television networks, hotels, schools and more have committed to this city. And now it is embarking on the next stage in its development, Downtown Doral.
I guess the same is true of my daughters. With prom behind them, high school graduation is just days away. And then they'll embark on the next stage in their development, college. Sigh.
As always, thank you for your interest in the properties I write about. And if you're interested in learning more about today's featured condo, just request the data sheet for 5350 Park.
Finally, if you're going to be in the Miami area and would like to see what properties are currently on the market, I hope you'll give me a call. With the girls headed off to University of Central Florida, I plan to have a lot more time on my hands.
Have a nice day.
© Condo Hotel Center. All rights reserved. No portion of this Property Alert newsletter may be reproduced, exhibited or distributed without the express written permission of Condo Hotel Center. Condo Hotel Center takes copyright infringement seriously. Violators will be prosecuted to the fullest extent of the law.
Although Condo Hotel Center believes the information contained in this Property Alert newsletter to be accurate and complete, Condo Hotel Center can make no such guarantee. All features and descriptions are subject to change.
Please speak with your personal legal and financial advisors to determine whether this property is suitable for your objectives.