FRACTIONALS & PRIVATE RESIDENCE CLUBS
A Fast-Growing Form of Vacation Ownership
Do you like the idea of owning a vacation home in your favorite location but don't want the burden and cost of repairs and upkeep?

Do you love the services of a luxury hotel but dislike living out of your suitcase?
If you answered "yes," to either of these questions, you're not alone. A new breed of vacation home ownership, called "fractional ownership," is becoming increasingly popular with busy professionals looking to maximize their vacation time.
Fractionals & Private Residence Clubs
Fractional ownership of vacation homes, also called private residence clubs, is a relatively new concept that allows you to e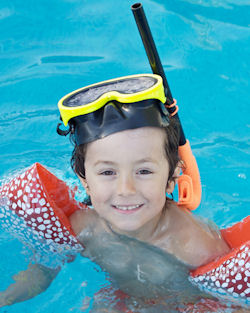 njoy up to three months of home ownership privileges at a top-of-the-line, luxury resort but at a fraction of the cost of whole ownership.

Fractionals and private residences clubs offer you the opportunity to purchase a deeded share (usually 1/4 to 1/13) in a residence that gives you a certain number of weeks per year at the property and use of all amenities.

Because you're essentially only paying for the time you use, as opposed to paying for all the time with whole ownership, fractionals can be a much more cost-effective way to vacation in the most desirable locations in the United States and around the world.

This type of real estate arrangement is ideal if you want the benefits of owning an impressive second home complete with personalized services and located in a very exclusive community but can't justify the investment because of limited use.

Prices range widely from $40,000 to more than $1 million, depending on the location, number of weeks, number of bedrooms and level of luxury. Residences may be hotel suites, cabins, townhouses, villas or detached homes.
Exceptional Amenities
Fractionals and private residence clubs typically offer extensive amenities, ranging from a lavish clubhouse and spa to five-star hotel services that would not be available with wholly-owned vacation homes or timeshares.

Imagine this: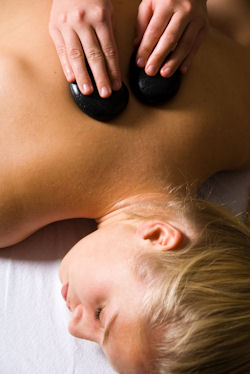 You are going on vacation and you call ahead to the staff at your fractional or private residence club. The staff stocks your kitchen with groceries. They place candles and pictures of family members around your residence, and mount your favorite paintings that you've had in storage.
A staff person shuttles you from the airport to your home where a shiny Jaguar is sitting in your parking space for use at your disposal.

When you get there, the staff unpacks and dry-cleans your clothing, gets you theater and ski-lift tickets, makes your dinner reservations and heats your private splash pool to the exact temperature you prefer. Everything you want, basically anything you can think of, is taken care of so that your vacation is everything you dreamed.

Personal service is where fractional properties and private residence clubs clearly outshine traditional second-home ownership. For most people today, time is their most valuable commodity. Who wants to spend it cleaning, unpacking, grocery shopping and mowing the lawn?

Get the picture? Fractionals and private residence clubs are NOT your ordinary second home.
Premium Locations
Fractionals or residence clubs have sprung up in exclusive, world-class resort destinations worldwide. In the U.S., the first fractionals were in major ski areas out west, particularly Colorado. Eventually they spread to northeastern ski areas. Since then fractionals have begun appearing in golf-oriented communities like Hilton Head Island, South Carolina and popular beach states like Florida.

Some of the most popular fractionals can be found in Miami Beach and Jupiter, FL; Aspen Highlands, Bachelor Gulch, and Aspen Snowmass, CO; Lake Tahoe, CA; and Whistler, British Columbia. In almost all U.S. locations, fractionals offer good access to major airports that allows for easy, flexible transportation arrangements.
Exchange Weeks and Travel the World
The ability to exchange weeks with other resorts and destinations is a great concept from timeshare days. The good news is this concept hasn't been abandoned but instead greatly improved when applied to fractionals and private residence clubs.
With four or more weeks to enjoy,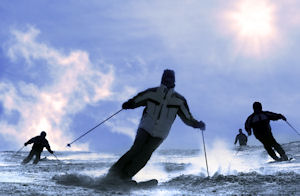 you can choose to spend part of your time at a different property in another part of the country - or the world.

Most fractional properties participate in an exchange program that gives owners the ability to reserve time with other properties that have a similar level of luxury and service.
Don't feel like visiting your Caribbean property in the summer? Trade it for a week in the green mountains of Vermont instead. Always wanted to see Italy? Reserve two weeks in a Tuscan villa.

Though getting the location you want often involves planning ahead, this flexibility is one of the most exciting aspects of fractional ownership.
Resorts Managed by Five-Star Companies
The key to the success of fractionals is their management. Most are operated by well-respected hospitality companies known worldwide for their first-class resorts such as Ritz Carlton, Four Seasons, Starwood, Intrawest and Millennium. These are brand names that can be trusted with sophisticated, experienced operations and a proven ability to deliver five-star service and amenities.

Hassle-free Vacation Home Ownership
Part of the beauty of fractionals and private residence clubs is that they are completely hassle free. In addition to having a staff for personalized service at your disposal, you never have to worry about repairs, maintenance or housekeeping. Everything is handled for you. Best of all, it's included in the price and annual fees.
Appreciation Potential
There are a limited number of fractional resort developments and private residence clubs. As a relatively new concept and because of the emphasis on placement in only the most highly-desirable locations, demand currently exceeds supply. As a result, it is likely there will be substantial appreciation, rather than the depreciation that usually occurs with timeshares which are far more common.

Real estate experts say that the outlook for investment appreciation appears excellent. You can expect at the very least an appreciation parity against other real estate in the resort area in which their fractional is located.

The resale value of shares at the oldest private residence club in the country, the Deer Valley Club in Park City, Utah, has increased 16% a year since 2001, according to Hobson Advisors, a consulting firm specializing in fractionals. Prices for a share in the Colorado Timbers Club, meanwhile, are 50% higher than they were when it opened in 2000, and there is a waiting list of potential buyers.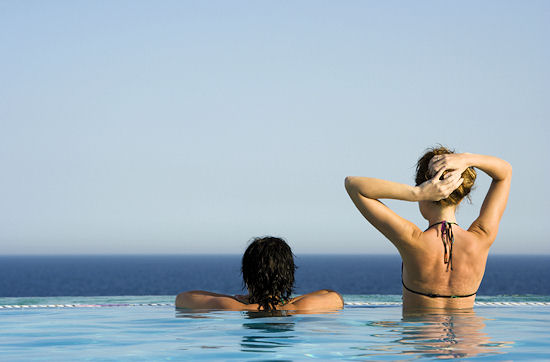 Fractional Pricing
What do fractionals cost? Obviously they vary based on the size, amenities and location of the individual property. But most are in the $100,000-$500,000 range. Keep in mind that these are truly top-of-the-line homes that would cost you two to five times as much if purchased outright as wholly-owned vacation homes.

Typically, you pay a one-time purchase price and then a yearly upkeep that covers all of the expenses associated with property ownership and its use and services.
Want to know more about fractionals and private residence clubs?
Interested in learning more about fractional ownership, private residence clubs or destination clubs or need help selecting a property or club that's right for you?
Contact Condo Hotel Center today for information, info@CondoHotelCenter.com or call (954) 450-1929 .
To get information on new fractionals just coming on the market, be sure to sign up for our Property Alerts.