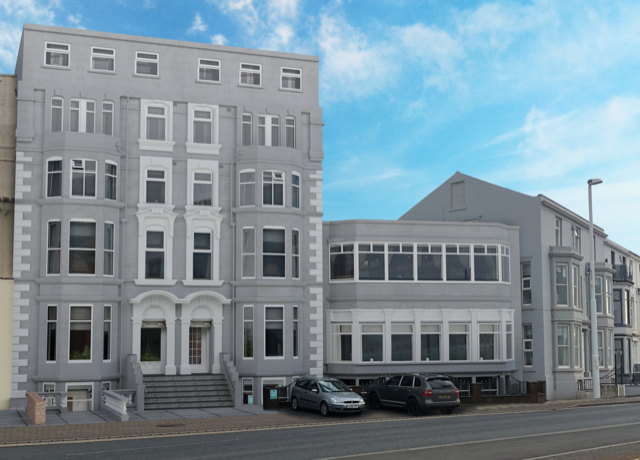 Located near the sea in Blackpool, England, No. 7 Hotel is an existing five-story, boutique hotel (four stories above ground), providing stylish accommodations in this popular European vacation destination. It will soon undergo a $930,000 renovation to be upgraded into a condo hotel with the units for sale to individual investors.
This hotel will cater to young adults with autism and their families seeking a vacation getaway. All rooms will be marketed to the general public but the property aims to become a leading autism-friendly hotel.
What makes No. 7 Hotel especially attractive is its generous leaseback program. Owners will lease back their purchased unit to the developer. In return, they'll be paid 10% NET of their purchase price per year (approximately $6,668), in quarterly payments and contractually guaranteed for 10 years.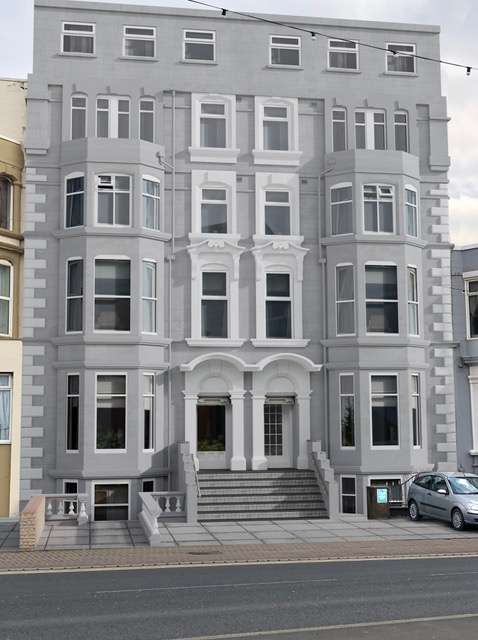 This property even comes with a built-in exit strategy. Owners can sell their room at any time on the open market or sell back to the developer at year 5 or year 10. At year 5, they would get 100% of their purchase price, and at year 10 they'd get 110% of their purchase price if you decide to sell.
The developer of No. 7 Hotel is St. Camillus Care Group Ltd. They have two other operational hotels in England, both of which have a successful track record. They have received awards for their achievements in supporting disabled people in employment.
St. Camillus' long-term goal is "to create specialty hotels across the UK with strong ties to the local community, offering a socially responsible and ethical investment and secure long- term returns for their investors."
The National Autistic Society estimates that 700,000 adults in the UK have autism, of which 53% are aged between 16-35 years old.
The demand for locations that offer supported accommodation for this age group, with experienced on-site care and support, is already in huge demand.
The hotel will not close for business during its extensive renovation to maintain an income for their unit owners and keep up with the demand. Once completed No. 7 Hotel will have 65 modern rooms, as well as several function and dining areas.
Over 17 million visitors came to Blackpool in 2016 and tourism has been increasing every year. The area's main attraction is the sea, but it has other claims to fame. Between September and November, Blackpool Illuminations, a six-mile long, one-million bulb light show, attracts 3.5 million tourists each year.
Another attraction is the Blackpool Tower, which attracts 650,000 visitors each year. Inspired by the Eiffel Tower in Paris, it is 518 feet tall, but the city plans to soon double its size to over 1,050 feet tall, which is almost as tall as the Empire States Building in New York. It was originally built in 1894 and is one of Britain's most iconic landmarks.
All of the condo hotel units are single bedrooms with double beds and an ensuite bathroom. Units in the front of the hotel look out over the sea. The other rooms offer views of the town.
The units are currently offered at first-tier pricing for £49,950, or approximately $66,680, (subject to change based on exchange rates at time of purchase).
If you are interested in learning more about No. 7 Hotel, please feel free to ask specific questions or request our detailed data sheet. We will respond within 24 hours (usually much sooner). Contact Joel Greene at Joel@CondoHotelCenter.com or call (954) 450-1929.