Now you can invest in your own income-producing parking spot located at a leading international airport and take advantage of the projected growth of airport business and the limited supply of long-term parking spaces currently there.
According to Boris Johnson, Mayor of London, 2008-2016, "London is at the heart of global business because it enjoys such excellent international air links.  No other city in the world approaches London in terms of the volume of passengers it handles at its airports each year."
The parking spots for sale are located at London Luton Airport, which is only 22 minutes from Central London, with 22 million people within a two hour drive.  Currently 32,000 passengers fly from London Luton Airport every day, with 55% of them arriving by car.  The airport experienced double-digit growth every month in 2015, making it the fifth busiest and the fastest growing major UK airport.
London Luton Airport is headquarters to EasyJet, the world's 10th largest airline, which has purchased sufficient space for a 20-year expansion plan, and is an operating base for Monarch, Ryanair and Thompson Airways.  The airport has European and TransAtlantic routes that serve 174 destinations from 18 airlines, of which six were new to the airport in 2015.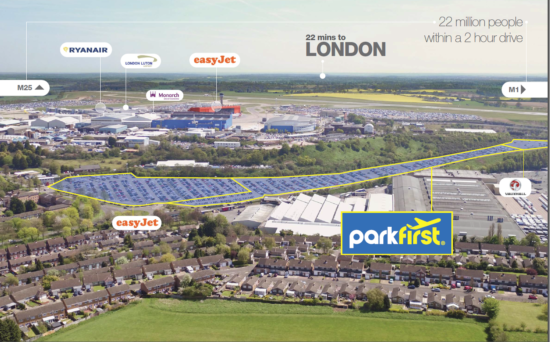 Never before have single parking spaces at London Luton International Airport been available for purchase.  UK company Park First, with extensive experience in selling airport parking, is releasing 2,000 parking spaces for sale now.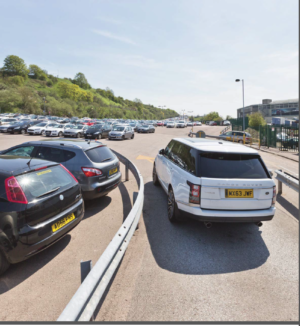 With affordable prices and higher yields than other traditional investments, sales are expected to be brisk.  Investors receive their own personal title deed.
This is the third UK airport where Condo Hotel Center has partnered with Park First to sell parking spaces.  The car parks at the first two airports, Glasgow, Scotland and Lond on Gatwick, are nearly sold out and investors are receiving their guaranteed returns.
Park First offers investors guaranteed yields of 8% net in years one and two.  After two years, owners get a projected income, which is no longer guaranteed.  However, with high year-round occupancy, and based on years of historical income, the following projections are considered realistic figures:
Projected 10% net return (years 3 and 4) paid quarterly
Projected 12% net return (years 5 and 6) paid quarterly
Park First also offers an exit strategy.  The company will help to resell an owner's parking space at a minimum 25% above the initial purchase price to at any time during ownership, subject to a 5% resale fee.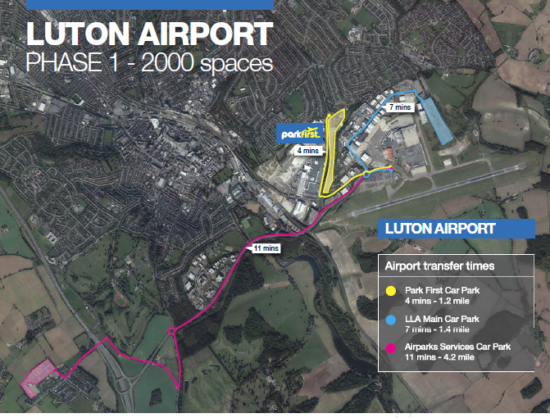 Prices for parking spaces at London Luton start at £25,000 per space.  Depending on currency conversion rates at the time of purchase, this is approximately $36,000 USD, although they've been valued at approximately $53,500 through an independent valuation by the Royal Institute of Chartered Surveyors.
If you are interested in learning more about London Luton Airport, Parking Investment, please feel free to ask specific questions or request our detailed data sheet. We will respond within 24 hours (usually much sooner). Contact Joel Greene at Joel@CondoHotelCenter.com or call (954) 450-1929.