Atlantis Condo Hotel, Paradise Island, The Bahamas

Everyone has heard of the amazing Atlantis Resort in Paradise Island in the Bahamas. Now, fans of this phenomenal property will have a chance to own a piece of it.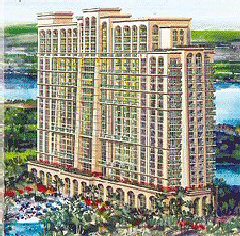 Atlantis is expanding and plans include a five-star, 22-story, 505-unit condo hotel. The property will cost $200 million to develop. It will be built by the world-renown developer Turnberry Associates of Aventura, Florida and Kerzner International of Nassau, which owns the Atlantis Resort.
The condo hotel will be located within sight of Atlantis' signature Royal Towers, the pink 24-story resort that attracts roughly one million guests and day-visitors a year.
The Atlantis condo hotel is part of a $1 billion expansion of Atlantis Resort. In addition to the Atlantis condo hotel, a 600-room hotel will also be built. The hotel will be a luxury all-suite property modeled after high-end Las Vegas casinos. A rendering of the proposed expansion shows two Mayan-style buildings flanking a water park near the existing Royal Towers.
The new Atlantis complex will offer a more private setting, segregated from the sprawling pool decks and water slides that are Atlantis' current trademarks. It will help to cement Atlantis' position as a vacation destination for visitors from all over the world.
"Atlantis is a world-class property known all over the world," said Jeffrey Soffer, principal at Turnberry Associates. "How many people go there and say, 'I would want to own here' but have nothing to buy. Now they will."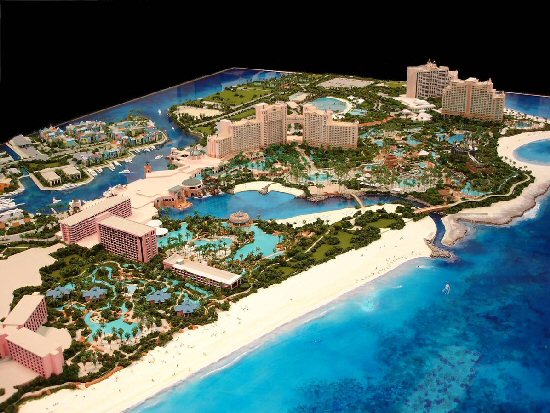 Model built by Melvin Denny Ako, Inc., www.melvinako.com.
Owners and visitors of The Residences at Atlantis will be able to use all of the Atlantis amenities. The resort already has one golf course. A second one will soon be built on nearby Athol Island which will be reachable by private ferry. Other amenities available to Atlantis condo hotel owners and visitors include:
50,000 sq. ft. casino
11 swimming areas – Includes kids' pools, a seven-acre snorkeling lagoon and a river ride for tubing
Miles of beaches
Full-service spa and salon
9,000 sq. ft. sports center with tennis courts, lap pool, cardio-theater, exercise classes, personal training sessions, fitness machines
Golf – 18 championship holes designed by Tom Weiskopf, clubhouse
Shops – duty-free shopping in a mall setting
35 restaurants
Night clubs including live music, sports bar, comedy club
Movie theater
Teen center – For kids 7-17, fully supervised
Discovery Channel Camp – Kids 4-12 can participate in adventures and explorations
Marine habitat with 34 acres of waterscape and over 50,000 sea animals,
Library
Business center
Marina
24-hour in-room dining
Laundry
Baby-sitting
Concierge services
Available at Atlantis condo hotel will be studios, one-bedroom and two-bedroom units. They will be professionally designed and fully furnished in true five-star fashion.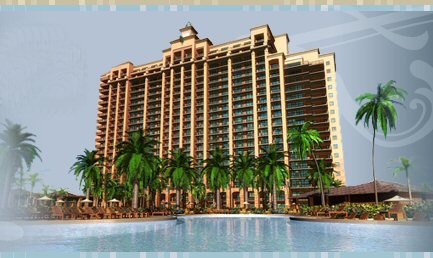 Atlantis condo hotel unit sizes will range from 519 sq. ft. to 1,718 sq. ft. Prices range from $700,000 to $3,400,000 (subject to increase without notification).
If you'd like to learn more, read our Residences at Atlantis Property Alert.
Learn more about The Bahamas here.
If you are interested in receiving more information on The Residences at Atlantis condo hotel, please request our detailed data sheet. We will respond within 24 hours (usually much sooner). Contact Joel Greene at Joel@CondoHotelCenter.com or call (954) 450-1929.