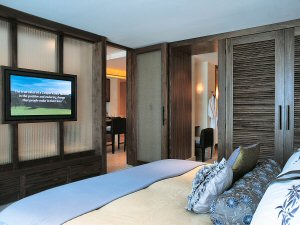 My wife and I are interested in purchasing a condo-hotel unit at Canyon Ranch Living in Miami Beach, Florida. However, we are concerned about the construction schedule. The north tower will be built after the south tower and the condo-hotel building which is between the two towers. Our fear is that the condo hotel could have difficulty renting its units during this construction. Do you think this construction could affect our ability to earn rent revenue and possibly even delay appreciation in the property's value?

Construction is rampant everywhere on Miami Beach. It really can't be avoided. The area truly is booming. The general consensus is that potential guests will just accept the construction situation if they want to be at Canyon Ranch. Also, at least at this point, there will be no outside spa memberships. So unless you own a condo there or stay in a condo hotel there, you will not be able to use any of the facilities.

Some other condo hotels that will have on-going construction over the next few years are the Fontainebleau II and III, Trump, Acqualina, M Residences, One Bal Harbour, The Setai and many others too, so Canyon Ranch certainly won't be the only one in that situation.

While I can't wholeheartedly dismiss your concerns, I wouldn't let it discourage you from making what I believe will be a good long-term investment. Remember, there are only 151 condo hotel units! Short term noise MAY affect revenues, but long-term appreciation will likely be significant.



The above question was submitted via e-mail by a visitor to www.condohotelcenter.com. The answer was prepared by Joel Greene, a licensed real estate broker with Condo Hotel Center which specializes in the sale of condo hotel units and fractional ownerships in private residence clubs.