Valle Romano Residences, Golf & Resort
Condo Hotel with Leaseback Program in Malaga, Spain
June 20, 2018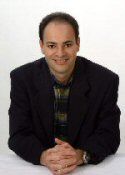 Hello. Joel Greene here from Condo Hotel Center.
When I was 15, my sister, who was in college, decided to study abroad in Madrid, Spain for one semester. Toward the mid-point of her stay, my father and I went to Spain to visit her, and we both enjoyed our time in the country very much. So when I heard about a condo hotel in Spain, a country where I've never before had anything to offer, it immediately got my attention.
The property is located in Estepona, Malaga, a quaint town on the Costa del Sol in southern Spain. Estepona is known for its beautiful beaches, but it also has another claim to fame.
For decades, tourists to the area rarely ventured past Estepona's beaches and historic center. So in 2013 the town's leaders came up with an interesting idea to attract visitors to some of Estepona's lesser known neighborhoods: let the local artists express themselves directly on the city's walls and buildings. Voila! Urban street art.
Now known as the Ruta de Murales Artisticos, or the Route of Artistic Murals, local artists have free rein to fill the urban canvases, and the result, which keeps growing, is nothing short of spectacular. You can see some of these murals here, Ruta de Murales Artisticos.
The town offers maps with walking tours so you can find all the murals and also learn something about what it represents and the artist.
The Ruta de Murales Artisticos has been a huge success and attracts hundreds of thousands of visitors each year, which should make the condo hotel I'm about to describe appealing to international investors. Read on for details.
Leaseback Program for Unit Owners
Valle Romano Residences Golf & Resort is an existing hotel property surrounded by the 18-hole golf course of Valle Romano. Soon to receive a $5.9 million renovation, it will become a condo hotel offering 430 condo hotel units, which the developers call "apartments," for sale to individual investors.
Owners of the apartments will receive a 5% net return guaranteed for the first three years, and up to 8 weeks of usage of their unit each year. After three years, 80% of the net profit of the resort business will be divided among the owners in proportion to the unit they own.
Hotel Features/Amenities:
The resort has numerous amenities including:
2 restaurants specializing in international and Mediterranean cuisine
Pool bar that serves aperitifs, drinks and cocktails
3 swimming pools
Snack bar
18-hole golf course
Access to a variety of sports amenities
Free Wi-Fi in communal areas
Kids' Club and children's playground area
Garden and shared terrace
Storage space for your personal items
Free access to parking spaces
Additionally, Valle Romano Residences offers concierge services, 24-hour reception, onsite security and shuttle service to the beach and town center.
Property History
Valle Romano Residences was built in 2010 but was recently purchased by a new developer. Although some upgrades have begun already, in September 2018, extensive renovations to the existing property will begin and will include many upgrades that will increase the value of the individual apartments.
As I mentioned, the developers are investing €5,000,000 (Approx. $5.9M) to improve and upgrade the complex into a four-star condo hotel. Renovation plans include:
Larger reception
Contemporary restaurant
More social spaces for hotel guests
Snack bar and a solarium
Gymnasium and spa (Completion scheduled for March 2019)
Kids club (Completion expected June 2018)
Bigger and renovated commercial areas including a mini-mart
All renovation work should be concluded by May 2019. The condo hotel's operator will be Ona Hotels, one of the best hotel management companies in Spain with more than 20 years of experience in hotels and resorts businesses, including 29 hotels on the Spanish coast.
Apartment Features
The individual condo hotel units, or apartments as they're called in this property, offer panoramic views of the sea and mountains. They will be delivered fully furnished and beautifully maintained for the owner by hotel management.
Brand new furnishings include a flat-screen TV, sofa, safe, and dining table, while the kitchen is fully-equipped with an oven,microwave, ceramic hob, extractor hood, fridge-freezer, dishwasher, coffee machine and toaster.
All apartments have a large terrace with outdoor furniture, and a washing machine, garage and storage room are all available.
Located on Spain's Southern Coast
Valle Romano Residences, Golf & Resort is located in Estepona, which is a 20-minute drive from the famous resort town Marbella, 45 minutes from Malaga Airport and 25 minutes away from Gibraltar Airport.
The resort is just a few minutes by car to several beaches and the marina of Estepona, which offers a variety of restaurants and retail shopping. Other popular nearby tourist sites include:
La Rada Beach
El Cristo Beach
Selwo Aventura Adventure Park
Estepona Leisure Port
Apartment Pricing
The apartments for Valle Romano Residences come in a variety of one- and two-bedroom floor plans, ranging from 1,181 sq. ft. to 2,257 sq. ft. Prices range from $114,500 to $229,000 (subject to change due to fluctuating exchange rates).
Owning an apartment in Valle Romano Residences should provide a stable annual income as well as a potential capital gain from the appreciated market value of your property. A 4% increase of the value of property per year is a conservative estimate. For the last three years, prices have been growing at an average of 9.12% annually in the whole province of Málaga.
You can sell the property at any time, however, the hotel developer has the first option to purchase your unit.
Want to know more? I have plenty of details in my data sheet, which is yours for the asking below:
Request the Valle Romano Residences data sheet here.
Painting the Town
When I was a little kid, I once got in trouble for coloring on the walls of our home. That put an end to my career as an artist. Thankfully, Estepona's leaders took a more enlightened view of wall painting.
​Again, if you want my detailed data sheet on Valle Romano Residences, you can get it here. Feel free to contact me with any questions.
Or, if you're interested in learning about other investment properties or perhaps a vacation home in Florida, I hope you'll give me a call. Thanks to my folks putting an end to my artistic endeavors at an early age, I'm a realtor and happy to assist you with all your real estate needs.
Have a sunny day!
Joel Greene
Licensed Real Estate Broker
Condo Hotel Center
1368 NW 165th Ave.
Pembroke Pines, FL 33028
(954) 450-1929
Joel@CondoHotelCenter.com
www.CondoHotelCenter.com
Want to know more about me? Click below:
//www.condohotelcenter.com/joel-greene.html
© Condo Hotel Center. All rights reserved. No portion of this Property Alert newsletter may be reproduced, exhibited or distributed without the express written permission of Condo Hotel Center. Condo Hotel Center takes copyright infringement seriously. Violators will be prosecuted to the fullest extent of the law.Although Condo Hotel Center believes the information contained in this Property Alert newsletter to be accurate and complete, Condo Hotel Center can make no such guarantee. All features and descriptions are subject to change. Please speak with your personal legal and financial advisors to determine whether this property is suitable for your objectives.