UK Property with 10% Guaranteed Rent Return for 15 Years
St. Brides Court Hotel, South Wales
August 3, 2018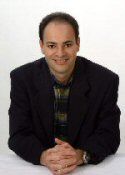 Joel Greene here from Condo Hotel Center. With our girls away at college most of the year, my wife Jackie and I have found we have a lot more leisure time.
One of our favorite things to do on the weekend is attend food festivals. You get to see different cooking techniques, pick up new recipes and sample dishes you've never had before.
The property I have for you today is located in a region known for its annual food festival. Now in its 20th year, it attracts over 30,000 foodies from all over the world.
The property is located in South Wales, UK. And while you maybe wouldn't want to travel all that way just for a food festival, what might appeal to you is that the developer is offering a leaseback program paying a guaranteed 10% return for 15 years. Impressive, right?
Read on for details.
Exclusive – Only 21 Units for Sale
St. Brides Court Hotel, located in South Wales, is an elegant hotel that dates all the way back to the 12th century. It will offer purchasers the opportunity to enjoy lucrative returns on a truly iconic building.
Over the coming year, St. Brides Court will have a schedule of rolling refurbishments that will add further to its beauty and elegance. Only 21 rooms are available and the first four are already reserved by friends of the developer. A few other sales are also in progress.
Aside from the limited inventory, what makes this property so attractive is that the developer is offering 10% guaranteed rental return for 15 years, paid annually. This is a fully managed, hands-off investment opportunity, and it even comes with a developer buyback option, which means you have an exit strategy should you ever need one.
An Addition to the Manor Collection
Situated in the Wye Valley AONB, (British for Area of Outstanding Natural Beauty), St. Brides Court is nestled within 20 acres of peaceful grounds close to the market town of Abergavenny.
With four AA stars and just 21 beautifully appointed ensuite rooms over two floors, St. Brides Court is a blend of the contemporary and the traditional, where guests can enjoy luxury facilities in historic surroundings.
The St. Brides Court will become part of the developer's Manor Collection. These select hotels are the epitome of country elegance, all steeped in history, bursting with charm and providing the perfect venue for an indulgent escape, a romantic wedding, a business conference or a relaxing spa break.
Opulently designed to a five-star standard, the iconic and exclusive Manor Collection provide the most luxurious retreats in some of the UK's most picturesque settings.
The developer is Northern Powerhouse Development (NPD), which owns the prestigious Manor Collection of hotels, and this magnificent hotel becomes this developer's 16th UK property, but only their 4th of the quality and luxury to earn the Manor Collection status.
Although this property is primarily being sold to people interested in the attractive leaseback program, buyers will be allowed two weeks' vacation per annum, (1 peak, 1 off-peak), at this or any of the developer's other 15 properties in Wales and England. Other locations across the UK currently include North Wales, Bourton-On-Dunsmore, Warwickshire and Yorkshire.
Hotel Features
St. Brides Court will offer the following amenities:
Guest Lounge
Award Winning Restaurant
Ballroom
Bar
Boardroom and Conference Rooms
Civil Wedding License
Helipad
Generous Leaseback Program
Here's what you need to know if you're interested in purchasing one of the 21 units available at St. Brides Court:
From £110,000 or approximately $144,500 per room
Only £88,000 or approximately $115,500 cash input
10% assured rental return for 15 years paid annually
Developer buyback from year 5 at 112.5% of your cost + 2.5% increase per annum
2 weeks free usage per annum, (1 peak, 1 off-peak)
Stamp duty-exempt and no purchase costs to pay
Title registered with land registry on 125-year leasehold tenure
Fully managed, hands-off investment
Why Wales?
Tourism is one of Wales' biggest industries. In 2017 102 million day trips were made to destinations in Wales, with an associated spend of £4.8 billion ($6.26B).
Wales was named as the fourth best region to visit in 2017 by acclaimed travel guide "Lonely Planet," firmly cementing its status as one of the most sought-after holiday destination in the world.
Key motivations for visiting Wales include the region's countryside and landscape, its many heritage sites, castles, historic attractions, beaches and museums.
Wales is home to three popular national parks, with Snowdonia alone attracting more than four million visitors per year.
2018 marks Wales' Year of the Sea, with tourists encouraged to try an array of coastal activities, including kayaking, paddle boarding and exploring the 870-mile Wales Coast Path.
Why You Should Act Fast
As I'm sure you know, a 10% guaranteed return is extremely attractive and rare these days. Due to the popularity of this developer's projects and the fact that St. Bride's Court has a limited inventory, I expect this property to sell out quickly.
Want to know more? I've created a data sheet with lots more details, yours for the asking.
Request the St. Brides Court data sheet here.
The Changing Times
My dad is the person who got me into real estate. You may remember him, Sheldon Greene, if you've been in touch with Condo Hotel Center going back a few years. He not only started this business but was a successful and prominent realtor in South Florida for many decades.
As a kid, I remember him frequently meeting with local clients and touring local properties. My how things have changed.
This week alone I've worked with clients from Korea, India, Canada, Sweden, Bolivia — oh, and the U.S. And, as you can see, I showcase properties that are not only outside my local South Florida area, but are often in other countries.
St. Brides Court is a unique opportunity that I felt was truly deserving of your consideration, even if a visit to South Wales has never before been on your radar. I hope you agree.
As always, thank you for your interest in the properties I write about. Again, you can request the St. Brides Court data sheet here. Or, if there's something else you're looking for in terms of a vacation home or second home investment, I hope you'll do as they say in Wales and "ring me on the telly."
Cheers,
Joel Greene
Licensed Real Estate Broker
Condo Hotel Center
1368 NW 165th Ave.
Pembroke Pines, FL 33028
(954) 450-1929
Joel@CondoHotelCenter.com
www.CondoHotelCenter.com
Want to know more about me? Click below:
//www.condohotelcenter.com/joel-greene.html
© Condo Hotel Center. All rights reserved. No portion of this Property Alert newsletter may be reproduced, exhibited or distributed without the express written permission of Condo Hotel Center. Condo Hotel Center takes copyright infringement seriously. Violators will be prosecuted to the fullest extent of the law.Although Condo Hotel Center believes the information contained in this Property Alert newsletter to be accurate and complete, Condo Hotel Center can make no such guarantee. All features and descriptions are subject to change. Please speak with your personal legal and financial advisors to determine whether this property is suitable for your objectives.