Split Peninsula Properties Apart-hotel
Beachfront Apartments in Croatia with Seller Leaseback Program
September 4, 2019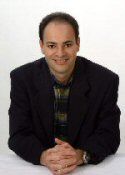 Hello, Joel Greene here from Condo Hotel Center. I hope you're enjoying your summer. I just returned from a family vacation myself. Loved spending time with my daughters, both home from college.
Before introducing today's featured property, I've got some interesting trivia for you.
Did you know…
The name and inspiration for Tesla Motors is from Nikolas Tesla, who happens to be Croatia's most famous scientist and engineer.
The Jaruga hydroelectric power plant, on which Nikolas Tesla was a key engineer, was the world's first hydro-electric power plant, built long before Niagara Falls. 
Croatia has over 1,000 islands, 1,244 islands, islets and crags, to be exact.
Dalmatians are named after Dalmatia, Croatia, where the breed historically was as sentinels and guard dogs in the region.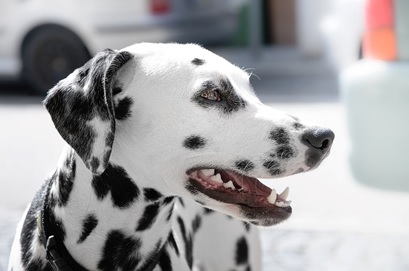 Today's featured property happens to be in the Dalmatia region of Croatia, specifically Split Peninsula, its capital. Read on for details.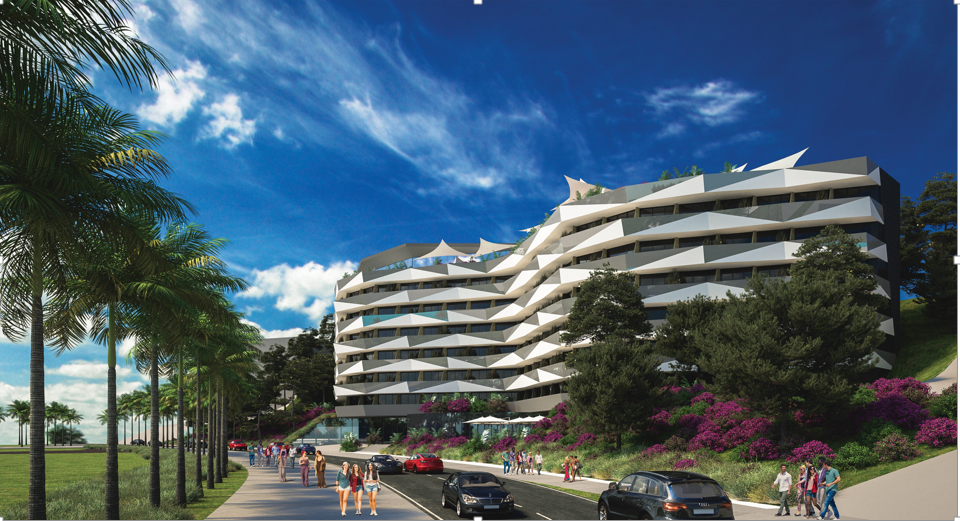 Beachfront Hotel and Casino
Split Peninsula Properties Apart-Hotel (a temporary name until a brand is selected) will be Croatia's newest, luxury beachfront hotel-style serviced apartments and casino. It will be nine stories tall and have 170 units.
An upscale property, the Split Peninsula Apart-hotel will be located in a dynamic area with a beach, gourmet restaurants, vibrant entertainment, greenspace, art galleries and exclusive shopping.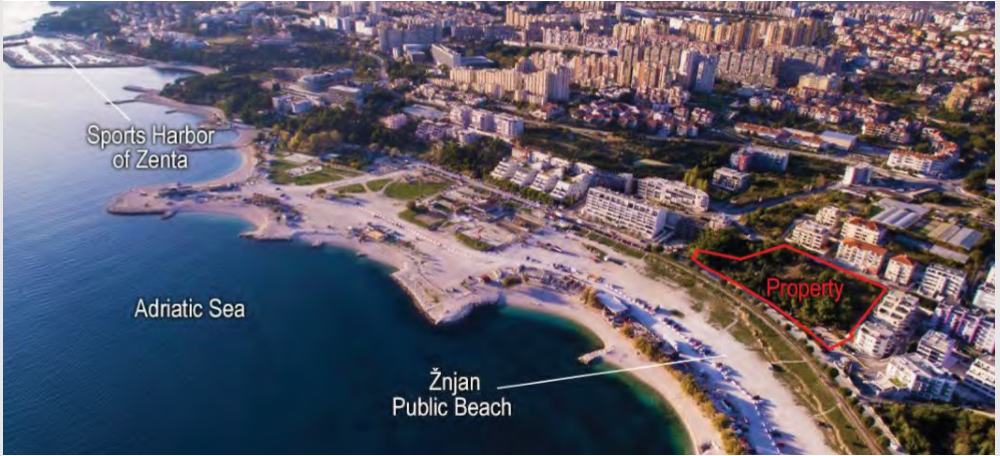 Operated as a condo hotel, owners must place their unit in a rental program to receive revenue that defrays their costs. The developers are also offering a leaseback program, which I'll explain in more detail in a second.
Four-Star-Plus Hotel Features
Split Peninsula's Apart-hotel is being referred to as a four-star-plus property in that it will have a full complement of upscale amenities typically seen only in five-star properties. The only difference is a slightly lower staffing level per room than is required for five-star hotels, which will save on operating costs.
The first-class amenities will include:
Restaurant
Rooftop lounge
Casino
Wellness center & spa
Gym
Infinity pool with cabanas
Business center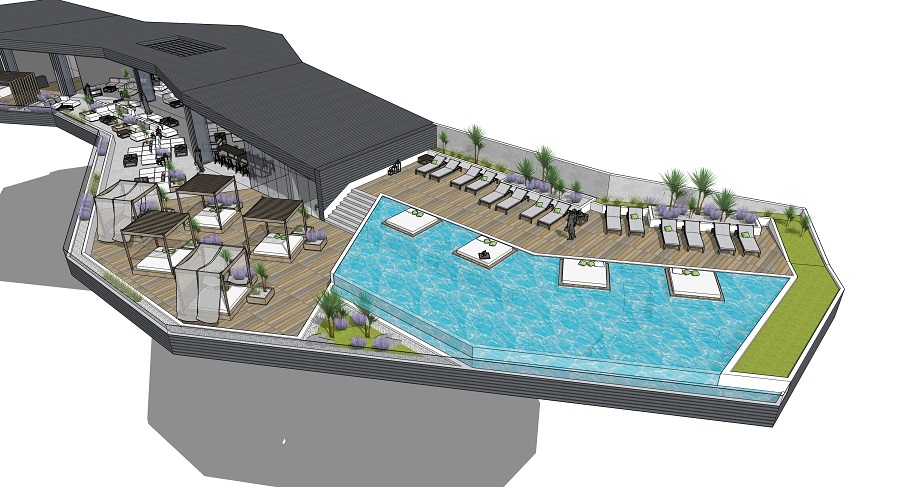 Additionally, Split Peninsula's Apart-hotel will offer 24-hour room service, concierge services, in-room or poolside massage, maid service and an airport shuttle.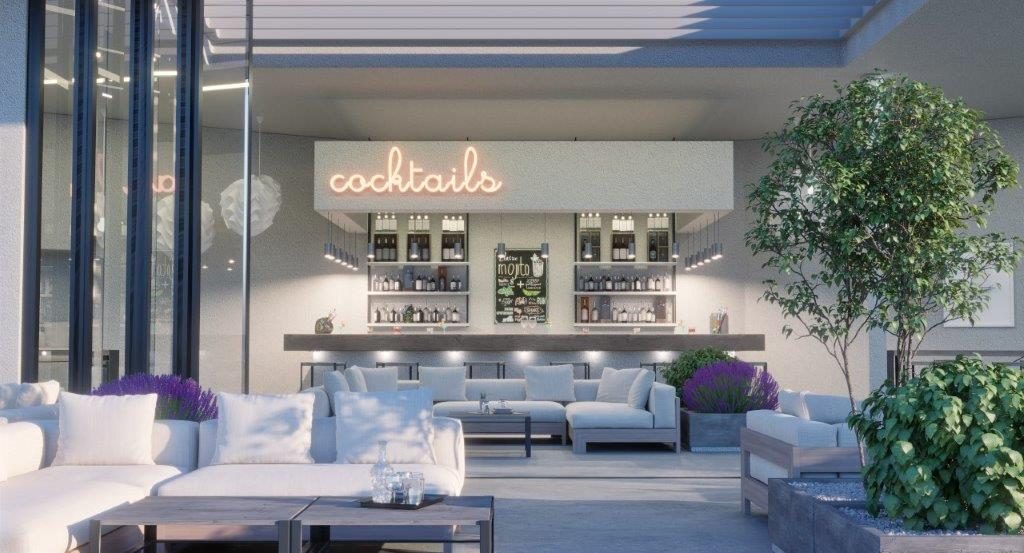 Seller Leaseback Program
The developer is offering a leaseback contract for five years. Through the leaseback program, owners would receive an 8% gross return, but would net approximately 6% annually, after paying the following expenses:
100 Euros ($112) per month for administration, accounting and legal fees
7% revenue for apartment management fee
Croatian business profits taxes
In addition to receiving revenue, owners are entitled to 14 nights of annual usage at a minimal charge, the details of which to be determined once the hotel operator has been selected.
The operator will be an international brand on par with chains such as Marriott, Wyndham and Sheraton, and the name of the property will reflect that brand, (i.e. Marriott on Znjan Beach).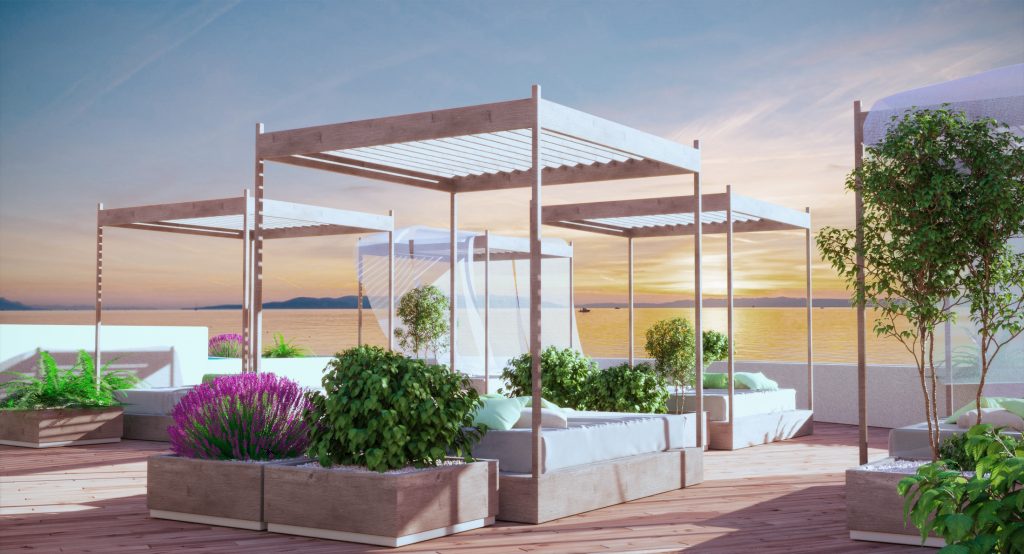 Currently, there are only six hotels in Split Peninsula with more than 50 rooms. And only two of those are international brands that represent competition for Split Peninsula: a five-star Le Méridien and a four-star Radisson Blu that is not beachfront.
A Prime Location
The site for Split Peninsula's Apart-hotel is located just steps away from the beach, restaurants, cafes, markets and entertainment.The property is located on the Znjan Bay of Kastel Stafili in Split, Croatia.
10-minute drive to Old Town Split – art galleries, antique shops, and 4th century Diocletian's Palace. Riva Promenade is filled with restaurants, cafés, and markets.
23-minute drive to Split International Airport
4-hour drive to Zagreb, capital city of Croatia
The Serviced Apartments
Construction on Split Peninsula's Apart-hotel is expected to begin toward the end of this year and is estimated to be completed by early 2021.
The majority of the 170 hotel-style, serviced apartments for sale are studios, ranging in size from 328 sq. ft. to 667 sq. ft. They all offer views of the ocean.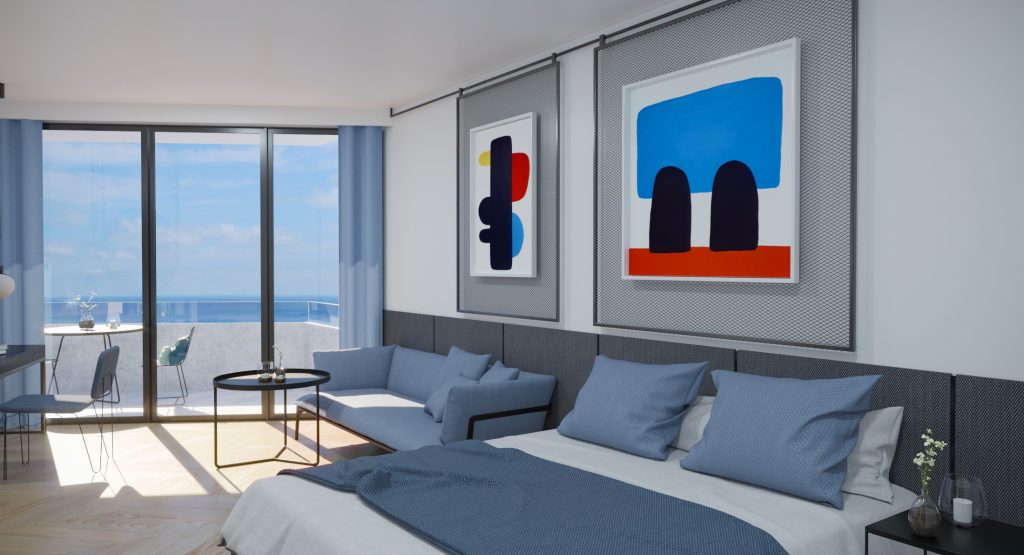 At this early stage, unit features are still to be determined, but the property will be fully furnished to four-star standards. Prices range from $216,000 to $263,500 and the sale price includes the furnishings.
Want to know more? I've got plenty of details. Request my data sheet below:
Request the Split Peninsula Apart-hotel data sheet.
As I mentioned at the top, my family and I just returned from our vacation. It was so nice to all be together. My daughters have already returned to college to begin their senior year. The house is eerily quiet.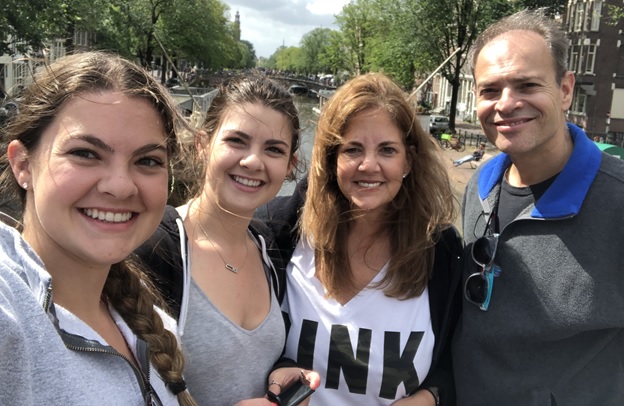 If you could be interested in international property ownership, Split Peninsula Properties Apart-hotel deserves your consideration as a hassle-free vacation home with the ability to generate revenue to cover costs and appreciate in value over the long-term.
If you'd prefer something closer to home, let me know what you're interested in, and I'd be happy to provide you with property suggestions.
Have a great day!
Joel Greene
Licensed Real Estate Broker
Condo Hotel Center
1368 NW 165th Ave.
Pembroke Pines, FL 33028
(954) 450-1929
Joel@CondoHotelCenter.com
www.CondoHotelCenter.com
Want to know more about me? Click below:
//www.condohotelcenter.com/joel-greene.html
© Condo Hotel Center. All rights reserved. No portion of this Property Alert newsletter may be reproduced, exhibited or distributed without the express written permission of Condo Hotel Center. Condo Hotel Center takes copyright infringement seriously. Violators will be prosecuted to the fullest extent of the law.
Although Condo Hotel Center believes the information contained in this Property Alert newsletter to be accurate and complete, Condo Hotel Center can make no such guarantee. All features and descriptions are subject to change.
Please speak with your personal legal and financial advisors to determine whether this property is suitable for your objectives.