JW Marriott Residences Clearwater Beach, Florida
Gulf Coast Beachfront Condo Hotel Units
May 19, 2017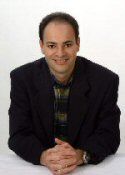 Hello. Joel Greene here from Condo Hotel Center.
I have a story for you today about a Florida bottlenose dolphin named Winter. You might have even heard about her as she's become a bit of a celebrity.
When Winter was about two months old, she was found by a fishermen in a lagoon. She was entangled in a crab trap line with the trap still attached. The line cut off circulation to her tail.
After she was cut free, she was transported to Clearwater Marine Aquarium in Clearwater, Florida for treatment of her extensive injuries. Unfortunately, despite exhaustive efforts, her tail deteriorated and could not be saved. Without it, she had difficulty swimming and her future was uncertain. But this is not a sad story.
As word got out about the disabled dolphin, Kevin Carroll, a dolphin lover and maker of prosthetic limbs for people, offered to work with the aquarium's marine biologists to design the world's first prosthetic tail for a dolphin.
Over the course of several months, they developed a working tail, and Winter learned how to swim with the prosthetic. Today, Winter is a happy, healthy dolphin at the Clearwater Aquarium.So, what does all this have to do with real estate? Winter, the world's first dolphin to have a prosthetic tail, can be seen at the Clearwater Marina Aquarium, which is just up the road from today's featured property.
Gulf Coast's Newest Hotel
JW Marriott Residences Clearwater Beach will be a luxurious, 15-story beachfront condo hotel overlooking the beach and Gulf of Mexico. While Marriott is a well-known, well-respected name in the hospitality industry, this will be the first JW Marriott Residences property in the United States and the Gulf Coast's newest luxury hotel.
The hotel portion of the property will include 166 rooms. The Residences will comprise 36 luxury condo hotel units available for individual ownership. Owners will be able to use their unit when they'd like and place it in the optional rental program when they're not there.
Luxury Features
Residence owners will have access to all of the hotel's five-star amenities.
Private beach on the Gulf of Mexico
2 restaurants; American bistro & Japanese-Peruvian fusion
Signature spa
Fitness center
6th-floor infinity edge pool
20,000 sq. ft. deck with tiki bar
7,000 sq. ft. meeting space with private dining rooms
2nd floor junior ballroom seating 380
10th floor main ballroom with outdoor terrace
In addition, residence owners will have access to all of the Marriott's services including a concierge, 24-hour room service and valet parking.
Condo Hotel Residences
The individual condo hotel units will be delivered fully furnished. The kitchens will be equipped, ready for use. Each unit will have a large, private balcony overlooking the beach.
The residences will also have an owner's closet and private laundry amenities.
Beautiful Clearwater, Florida
Clearwater is located in Florida's Tampa Bay area known for its sunny weather and pristine Gulf Coast beaches. Clearwater Beach, on a barrier island, is a three-mile stretch of white sand backed by hotels and restaurants.
When you're not working on your tan or swimming in the Gulf, you can go for a stroll on the Beach Walk, a $30-million redevelopment initiative. It has a broad, winding promenade lushly landscaped and surrounded by resorts, beautiful white sand, entertainment and artwork.
Other nearby attractions include:
Clearwater Marine Aquarium (say "hi" to Winter)
Pier 60 – artisans, crafters and street performers
Phillies spring training – Spectrum Field, Clearwater
New York Yankees spring training – Steinbrenner Field, Tampa
Award-winning Salvador Dali Museum – St. Petersburg
Construction Status & Living Restrictions
Construction on JW Marriott Residences is expected to begin in September 2017 and to be complete approximately 22 months later, summer 2019.
As an owner in the rental program, your residence will be available to you for up to 30 consecutive days and a maximum of 60 days per year.  It will be rented for you when not in use and you'll receive a portion of the income it generates.
Owners not participating in the rental program are able to reside 30 days consecutively. Then they must leave for one full day before returning for the next 30 consecutive days.
Prices Start at $550,000
The condo hotel units are located on the 11th-15th floors, giving them unobstructed views of the Gulf of Mexico and magnificent sunsets. The units have from one to three bedrooms and range in size from 788 square feet to 1,395 square feet.
Prices range from $550,000 to $1,325,000, plus furniture packages, which range from $15,000 to $35,000. With only 36 residences in the building – the rest are Marriott hotel rooms – I don't expect these units to last long. Want to know more? Just request my JW Marriott Residences data sheet below.
Request the JW Marriott Residences data sheet here.
In the beginning of this Property Alert I told you about Winter, the injured dolphin that was saved by the Clearwater Aquarium and now has learned to swim with the world's first dolphin prosthetic tail. The story of Winter's rescue and rehabilitation was so moving that Warner Brothers and Alcon Entertainment produced a movie about it in 2011.
Winter played herself in Dolphin Tale and co-starred with Morgan Freeman, Ashley Judd, Harry Connick, Jr., Kris Kristofferson and others. The movie was filmed at the Clearwater Aquarium and was so successful that a sequel, Dolphin Tale 2, was released in 2014.
Again, you can visit Winter and see other marine life at the Clearwater Aquarium, when you stay at the JW Marriott.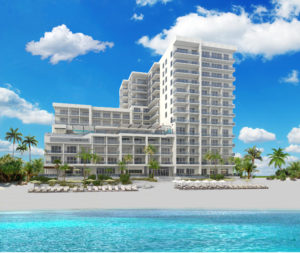 To all the fabulous moms who read my Property Alerts, I hope you enjoyed a happy Mother's Day. My girls, Haley and Lindsay, and I made sure Jackie felt special.
As always, thank you for your interest in the properties we offer. If I can help you find that Florida home of your dreams or investment property here in the U.S. or abroad, I hope you'll give me a call.
Have a sunny day!
© Condo Hotel Center. All rights reserved. No portion of this Property Alert newsletter may be reproduced, exhibited or distributed without the express written permission of Condo Hotel Center. Condo Hotel Center takes copyright infringement seriously. Violators will be prosecuted to the fullest extent of the law.
Although Condo Hotel Center believes the information contained in this Property Alert newsletter to be accurate and complete, Condo Hotel Center can make no such guarantee. All features and descriptions are subject to change.
Please speak with your personal legal and financial advisors to determine whether this property is suitable for your objectives.