Eden Country Spa, Condo Hotel in Northern England
Prices start at $65,000, Guaranteed 10% Leaseback Program
August 11, 2017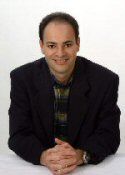 Hello. Joel Greene here from Condo Hotel Center.
I have to admit I'm not one to closely follow politics but even the most passive observer knows that President Trump's "thing" is to build a border wall between the U.S. and Mexico. And while who will pay for it is still up for discussion, the idea of a border wall can be traced way back in history.
In 117AD, Hadrian (evidently no need for last names back then) became the Roman Emperor. Much like Trump, one of the cornerstones of his campaign had been to make the empire more secure. He promised to build a great wall, separating Roman Britain from Scotland and its "barbarians."
It was a gargantuan task and an astounding feat of engineering. When complete, the wall stretched 73 miles from coast to coast across northern England. It took 14 years and more than 15,000 men to complete. In the end, it accomplished what Hadrian wanted: the ability to control the movements of people coming into or leaving Roman Britain.
Other than the relevance to Trump's dream wall, I do have a reason for telling you about Hadrian's Wall. Today's featured property, a condo hotel with an attractive leaseback program, is located just two miles from where it was built. Read on for details.
A Popular English Retreat
Sitting 700 feet above sea level, on 140 acres of rolling countryside in the picturesque village of Gilsland, is a majestic hotel with manicured grounds dating back to 1740. The area, famous for its healing spa waters and beautiful scenery, has been a popular English retreat for hundreds of years.
Currently operating as a hotel by a different name, (unmentioned to avoid any disruption to the ongoing business), the project will be renamed the Eden Country Spa.
The development company buying the property plans to invest approximately $2.6 million in renovations to make it an upscale condo hotel with 86 total units. They will then operate and lease the rooms from each condo hotel unit owner.
Condo Hotel Features
When the renovation is complete, Eden Country Spa will include a wide range of facilities and services:
Two restaurants: informal dining and fine, 5-star dining
Lounge areas
Cocktail lounge bar
Spa with treatment rooms
Swimming pool
Wedding center and conference/event facilities
Room service
Concierge service
The long-term objective of the developers is to create a micro-destination with its own equestrian center, adventure trails and full-service spa.
10% Leaseback
Whether or not Eden Country House is the type of resort you'll want to visit on a regular basis, you'll find the developer's generous leaseback program worthy of your consideration.
Owners will have their condo hotel units rented for them. They will receive a 10% net return for 10 years, with first year returns paid by deduction. In other words, buyers will only have a 90% cash input at purchase. After year one, returns will be paid monthly. Owners will also have several options available to exit from the property.
A Stunning Landscape
Once renovations are complete, owners of Eden Country Spa units will be able to use their unit two weeks per year. The rest of the time, the unit must be put into the rental program to generate revenue.
Eden Country Spa is located in the picturesque Cumbria countryside near Lake District National Park and the border of Scotland. Cumbria is renowned for its healing spa waters and scenery, perfect for hiking. With its imposing mountains, sweeping coastline and incredible lakes, it attracts more than 17 million visitors each year. Nearby sights include:
Dove Cottage, home to poet, William Wordsworth (Grasmere-60 miles)
Carlisle Cathedral, (Carlisle-20 miles)
Carlisle Castle (Carlisle-20 miles)
Lake District National Park (Wasdale Head-74 miles)
World of Beatrix Potter (Windermere-68 miles)
Hadrian's Wall, a World Heritage site (Brampton-2 miles)
Construction Plans
The developer, Northern Powerhouse Developments, and management company, Giant Hospitality, are contracted to complete the purchase of the property in late December 2017. They have an excellent track record of purchasing, improving and rebranding similar hotel properties throughout the UK.
Renovations are expected to take approximately 12 months to complete. During that time, the hotel will remain operational, with only select parts of the hotel closed at times.
Only 69 Condo Hotel Units for Sale
The condo hotel units, with ensuite bathroom, will be delivered fully furnished and finished to a four-star quality standard. There will be a total of 86 units, but the developer plans to retain 17. Therefore, just 69 units are available for purchase, and only 42 are available in this first release at first-tier pricing.
Buyers can choose a Single, Double Twin or Country View Double Twin unit. Prices range from $65,000 to $123,500 (may vary slightly due to exchange rates at time of purchase). Units can be reserved with £500 fee (about $650).
If you'd like to know more about this unique property, I have plenty of additional details and photos in my Eden Country Spa data sheet, which you can request below.
Get the Eden Country Spa data sheet here.
Will History Repeat Itself?
At the beginning of this Property Alert, I told you about Hadrian's Wall. And here's the most amazing part. Now, nearly 2,000 years since it was built, large portions of the wall remain standing today.
It's a dramatic feature of the landscape and can be followed on foot along the adjoining Hadrian's Wall Path. The largest Roman artifact anywhere, it runs a total of 73 miles and was designated as a UNESCO World Heritage Site in 1987.
If you'd like to own a piece of a condo hotel just minutes from this great wall, I hope you'll request my Eden Country Spa data sheet and then contact me to discuss available inventory.
They say history has a tendency to repeat itself, so if you'd rather wait until President Trump puts up his wall and then builds a condo hotel nearby, yes, that's another fine option for investment, but unfortunately, not one that I can offer you today.
As always, thank you for taking the time to read my Property Alerts. Feel free to forward them to friends. And don't hesitate to contact me if you're looking to purchase a condo or condo hotel vacation home and want to work with someone who will supply you with all the information you need to make an informed decision.
Have a sunny day.
Joel Greene
Licensed Real Estate Broker
Condo Hotel Center
1368 NW 165th Ave.
Pembroke Pines, FL 33028
(954) 450-1929
Joel@CondoHotelCenter.com
www.CondoHotelCenter.com
Want to know more about me? Click below://www.condohotelcenter.com/joel-greene.html
© Condo Hotel Center. All rights reserved. No portion of this Property Alert newsletter may be reproduced, exhibited or distributed without the express written permission of Condo Hotel Center. Condo Hotel Center takes copyright infringement seriously. Violators will be prosecuted to the fullest extent of the law.Although Condo Hotel Center believes the information contained in this Property Alert newsletter to be accurate and complete, Condo Hotel Center can make no such guarantee. All features and descriptions are subject to change.Please speak with your personal legal and financial advisors to determine whether this property is suitable for your objectives.