Afan Valley, the Ultimate Adventure Resort
Condo Hotel with 8% Net Return Guaranteed
July 11, 2017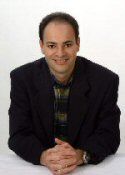 Hello. Joel Greene here from Condo Hotel Center.
I hope your summer is going well and you're able to enjoy some vacation time. My family and I will be going on a week-long cruise soon. Over the years, we've found cruises are the easiest way to ensure that everyone gets to have the vacation they want.
My wife Jackie loves to relax by the pool. My 18-year-old girls, Lindsay and Haley, enjoy the shows. And I love the adventures at the ports like hiking the waterfalls in Ocho Rios, Jamaica.
Similar to a cruise, the vacation home I'm featuring today is a resort with an amazing array of activities so everyone can have the type of vacation they love. It is located in Wales, UK. I know you're thinking, Wales???
The resort targets British and other European visitors. For Americans, it's an attractive investment with a leaseback arrangement that guarantees revenue and an exit strategy for down the road. Read on for details.
Afan Valley Lodges
Afan Valley Adventure Resort will be a massive $227 million, 485-acre, property built over a three-year period. It will have a five-star, 100-bedroom hotel with conference facilities and a spa, a dozen places to eat, and a full range of amenities and activities.
Available for sale to individual investors, and what I'm offering you today, are the resort's 400 lodges, which will be operated like condo hotel units placed in a rental program to generate income.
The Central Plaza
Located in the center of the resort, The Plaza will be the heartbeat of Afan Valley Adventure Resort. It will provide guests with the perfect destination to meet and socialize at the end of a long and exhilarating day of either flying down the slopes, diving in the water, swinging through the trees or riding in the forest.
Adrenalin-fueled Adventures
Afan Valley Adventure Resort will be made up of four activity zones: Alpine, Forest, Trails and Xtreme. Each zone has been carefully designed to provide a multitude of experiences for guests of all ages and abilities.
There are too many activities to list them all here, but let me give you a quick sampling of your choices:
Ski
Ice skate
Zip line
Canoe
Climbing wall
Horseback riding
Go karts
Off-road Segways
Aqua caves
Movie theater
Bowling
BMX park
Mountain biking
Trampolines
Roller skate
Indoor surfing
Indoor skydiving
Paintball
Scuba diving
Additionally, Afan Valley will have a full service spa with massage rooms, yoga classes and steam rooms. There will also be numerous bars and restaurants, nightly entertainment, markets and more!
Bear Grylls Survival Academy
One of the big draws of this exciting adventure resort will be the Bear Grylls Survival Academy.
Bear has designed 20 exciting challenges with a range of tough physical obstacles to negotiate across a variety of terrain. It will provide enthusiasts the opportunity to learn Bear's extreme survival techniques.
Activities will include:
Sheer Drop – Fall from grace down a 100 ft. drop.
Canyon Crossing – Traverse across the breathtaking Afan Valley.
Subterranean – Navigate through underground pipes and tunnels.
Up and Over – Climb over a series of tough, energy-sapping obstacles.
Leap of Faith – Jump off a cliff into freezing water.
Sky Net – Cross a series of nets high in the sky.
Wait, it gets even better. Bear will push recruits to their physical and mental limits with challenges he created drawing on his three years' experience in 21 Regiment Special Air Service including:
Parachute Tower Challenge
High Ropes Course
High Jungle Rope Zip-Line Challenge
Bear's Water Challenge
A Charming Countryside Location
Spanning nearly 500 acres of forest park and wide open countryside, rolling hills, green gorges, hidden waterfalls and enchanting forests, Afan Valley Adventure Resort is located in the stunning Afan Valley deep in the heart of South Wales, midway between Swansea and Cardiff.
The resort is adjacent to a European award-winning national mountain biking facility, Afan Forest Park, which receives 60,000 visitors per year.
Cardiff Airport is the nearest airport, approximately 27 miles away. London is 176 miles away.
Contemporary Lodges
The design of each lodge reflects the rural setting of the Afan Valley. The interiors will have a modern feel and will be beautifully fitted with contemporary fixtures and fittings, quality handmade furniture, double glazing, central heating and hot-tubs on the outside decking area.
The Luxury lodges will feature all the latest technology and will have a larger, wrap-around deck area than the Standard lodges, a Jacuzzi hot tub and BBQ.  This in turn will create a higher nightly rental rate for these lodges.
8% Leaseback Program
As I mentioned, the lodges are basically condo hotel units. Owners can use their lodge two weeks a year.
So what about all the other weeks of the year? The lodge is placed in the rental program to generate revenue.
The developer is offering the following seller/leaseback program:
Buyer receives an 8% net return on the purchase price paid annually, which ends on the 10th anniversary of when the funds were first deposited.
At the end of the 10-year leaseback period, the buyer can choose any of the following:
Get a 5-year extension at the same 8% annual return.
Sell his unit back to the developer for 125% of his original purchase price.
Extend the deal for 5 more years and then exercise his right to a developer buyback in year 15 at 125% of the original purchase price.
Enter into a 50/50 net profit split with the operator at year 10 or year 15.
Afan Valley represents a hands-off investment with a guaranteed return and a pre-determined exit strategy.
15% Price Increase Coming
Construction on Afan Valley is expected to begin in early 2018 and to be complete mid-2020. The lodges are for sale now at pre-construction prices.
The 400 lodges come in Standard and Luxury models, fully furnished, and range in size from two to four bedrooms.  Approximate prices in U.S. dollars range from $228,000 to $337,000 (subject to currency fluctuations).
On August 3, 2017, all lodge prices will increase by 15% so it pays to move quickly if you plan to make a purchase.
Want to know more? I've got plenty of additional details and photos in my data sheet, which you can request below:
Request the Afan Valley Adventure Resort data sheet here.
It's All About the Experience
I think Afan Valley Adventure Resort represents the next wave of vacation destinations. People want experiences and to make memories with their family. Afan Valley will fill the bill in spectacular fashion.
Again, please feel free to request my data sheet on Afan Valley Adventure Resort and if you could be interested in some other type of vacation home or real estate investment, I hope you'll give me a call. It'd be my pleasure to tell you what's available to meet your needs.
Have a sunny day!
Joel Greene
Licensed Real Estate Broker
Condo Hotel Center
1368 NW 165th Ave.
Pembroke Pines, FL 33028
(954) 450-1929
Joel@CondoHotelCenter.com
www.CondoHotelCenter.com
Want to know more about me? Click below://www.condohotelcenter.com/joel-greene.html
© Condo Hotel Center. All rights reserved. No portion of this Property Alert newsletter may be reproduced, exhibited or distributed without the express written permission of Condo Hotel Center. Condo Hotel Center takes copyright infringement seriously. Violators will be prosecuted to the fullest extent of the law.Although Condo Hotel Center believes the information contained in this Property Alert newsletter to be accurate and complete, Condo Hotel Center can make no such guarantee. All features and descriptions are subject to change.Please speak with your personal legal and financial advisors to determine whether this property is suitable for your objectives.