Puerto Oasis Hotel, Spa & Residences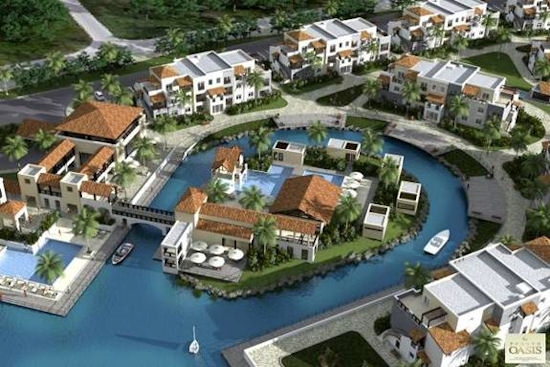 Curacao at the Spanish Water Bay

There is a place where the charm of Europe meets the peace and serenity of the Caribbean. A place where time stands still and invites you to relax on an island spa. Located on the beautiful Spanish Water Bay in Curacao, which is part of the Netherlands Antilles, it is called Puerto Oasis.
Puerto Oasis Hotel, Spa & Residences will be a five-star property. It will grace the bay with a ring of residences circling the island. It will have an upscale, modern spa where you can truly relax and be pampered, as well as a state-of-the-art fitness center.
If a relaxing dip is more your style, you'll love the swimming pools which are connected by a series of cascading waterfalls to enhance the feeling of relaxation and freshness. You can also take a plunge in an additional pool right overlooking the harbor.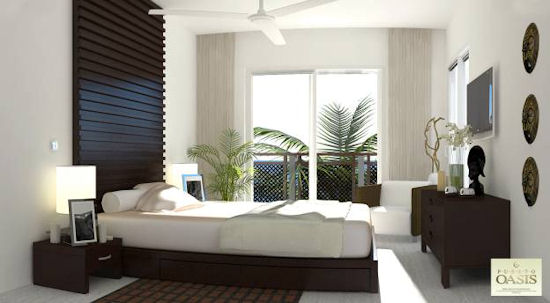 Puerto Oasis will feature three different condo hotel unit styles, letting you pick your perfect size. The studio units will contain two queen sized beds and an inviting outdoor terrace. The junior suites will include a small living room and kitchenette. If you chose a studio or junior suite, you'll be able to use your unit for three months each year, perfect for that winter getaway!
For those desiring a more permanent second home in Curacao, the resort also offers one- bedroom apartments and two-bedroom penthouses. These residences need not be entered into the rental program, allowing you to reside at Puerto Oasis year round.
You'll want to enjoy all the five star amenities Puerto Oasis has to offer including:
Full-service spa

Health and fitness center

Swimming pools

Small marina

Elegant lobby and beautiful common areas

Restaurant with view of the beautiful bay of Spanish Water

Deli

Concierge services

Golf privileges at nearby Pete Dye course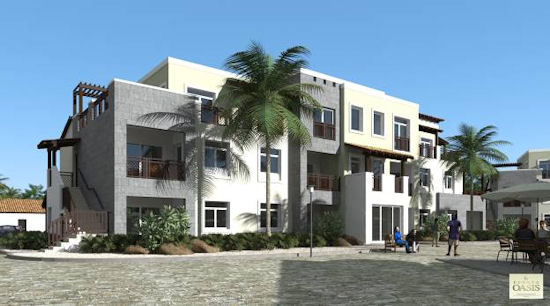 Puerto Oasis will feature a design that conserves and complements the native environment. The location also offers easy access to Jan Thiel and the best of Curacao.

As a special incentive, the developers invite you to enjoy a "fly and buy" package. Experience the serenity of Curacao, and if you purchase a unit at Puerto Oasis, the cost of your flight and two nights hotel stay will be deducted from the price of your unit!

The 278 units at Puerto Oasis range from $166,850 for a studio to $676,450 for a spacious penthouse. Groundbreaking is scheduled for the first quarter of 2010 with a complete buildout time of approximately 30 months.

If you are interested in receiving more information on Puerto Oasis Hotel, Spa &

Residences

, please request our detailed data sheet. We will respond within 24 hours (usually much sooner). Contact Joel Greene at Joel@CondoHotelCenter.com or call (954) 450-1929.