The Fairmont Palm Jumeirah Hotel &

Resort
Dubai, United Arab Emirates
Three buildings will comprise the ultra-luxurious Fairmont Palm Jumeirah Hotel & Resort. Two of the buildings will contain residences. The middle building will be the Fairmont Palm Jumeirah Hotel, a five-star beachfront hotel.
The hotel will contain 14 stories with 367 rooms and suites. Of those, 137 are available for sale as condo hotel units.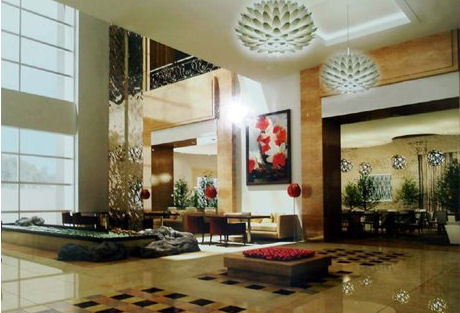 The location of the Fairmont Palm Jumeirah Hotel & Resort is spectacular. Often referred to as "The Eighth Wonder of the World," the Palm Jumeirah is a man-made island widely acknowledged as one of the most astonishing land reclamation projects ever undertaken. It comprises a prestigious collection of chic cafes, upscale boutiques, nightclubs, restaurants, exclusive shopping and meandering waterfront walkways.
Situated at the center of the Palm Jumeirah's vibrant hub, will be the Fairmont Palm Jumeirah Hotel. The resort will stretch over more than 1,500 feet of beachfront. It
will offer a full complement of amenities and services including:
• Beachfront restaurant, all day dining
• Ultra-modern Willow Stream Spa
• World-class health club
• Beach access
• Swimming pools
• Children's playground
• Business center club membership
• Ballroom
• Meeting and conference facilities
The Fairmont Palm Jumeirah Hotel & Resort is currently under construction with an anticipated completion date of early 2011.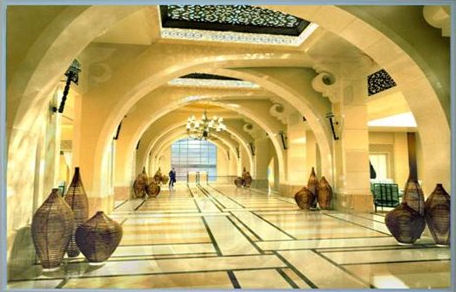 Each of the condo hotel units will have spacious balconies overlooking elegantly landscaped, lush gardens and offering panoramic views of the Arabian Gulf and the iconic Dubai skyline. They range from 578 square feet to 1,835 square feet. Prices range from $711,171 to $1,948,229.
If you are interested in learning more about this condo hotel, please feel free to ask specific questions or request our detailed data sheet. We will respond within 24 hours (usually much sooner).
Contact Joel Greene at
Joel@CondoHotelCenter.com
or call
(954) 450-1929.