Trump SoHo Hotel Condominium


New York, New York
Rising 46 stories above the City of New York, on the corner of Spring Street and Varick Street is a striking silver glass tower -- the Trump SoHo Hotel Condominium. This five-star property is the only luxury hotel condominium in SoHo and Donald Trump's first foray into this fashionable downtown neighborhood.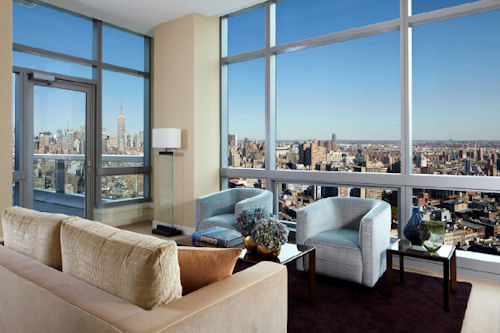 Trump SoHo contains a total of 391 condo hotel units, primarily studio and one-bedroom units, ranging in size from 422 sq. ft. to 905 sq. ft. There are also five penthouse units and one immense presidential suite, offering impressive 360-degree views of the city.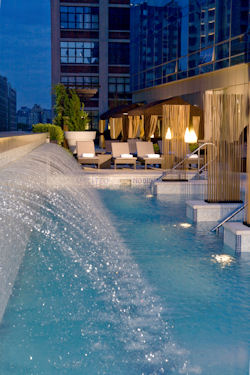 Features and amenities at Trump SoHo include:
6,500 sq. ft. spa and fitness center
Heated pool with full-service private cabanas
12,000 sq. ft. hotel function hall
Retail space
Café and bar
Two-story lobby lounge
Private library
Business center with adjacent conference rooms
World-class restaurant
Trump white-glove service
24-hour concierge service
24-hour room service
In-room spa treatments
This Trump condo hotel is located in the heart of the chic SoHo neighborhood which features over 250 art galleries, 200 restaurants, 100 trendy designer stores and four museums. It is known internationally as a mecca for art, film and theater buffs.
The condo hotel units at Trump SoHo offer 360-degree views of the city and its impressive skyline. At 46 stories, it is the tallest building of its kind in SoHo.
It was developed as a joint effort between the Trump Organization, the Bayrock Group and Sapir Organization, all extremely reputable and experienced firms. The design for the building came from Handel Architects, with locations in SoHo and San Francisco.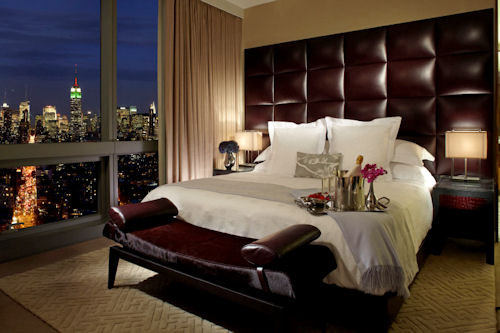 Prices start at $1,023,000. 20% cash down is required at contract and the remaining balance is due at closing.
Groundbreaking on Trump SoHo began in mid 2007, and was completed in early 2010.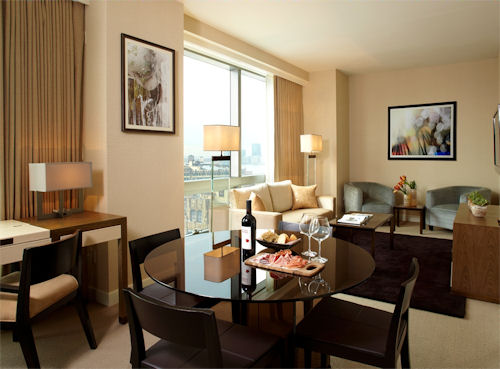 Would you like more details? Simply provide your full name, address and phone number, for proper registration as required by the Trump SoHo development team. We will immediately e-mail you complete Trump SoHo information (Your personal data will not be sold or mis-used in any way. We hate spam too!)
Request the Trump SoHo information by providing your full name and address here.
This is neither an offer to sell nor a solicitation of offers to buy condominium units for investment purposes. The condominium units offered may not be used for residential occupancy. They may only be used for transient occupancy and for no other purpose. Sponsor: Bayrock/Sapir Organization LLC, Trump Tower, 725 Fifth Avenue, New York, N.Y. 10022. The complete offering terms are in an offering plan available from Sponsor. File No. CD06-0167. Sponsor has neither authorized nor endorsed the promotion or advertising of the proposed condominium units on any website other than trumpsoho.com. Please report all unauthorized promotional or advertising activities to Sponsor by sending an e-mail to legal@trumpsoho.com.