THE DOWNTOWN PLAZA,

TORONTO CONDO HOTEL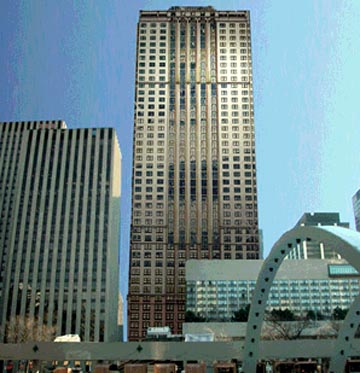 Q: At the Downtown Plaza condo hotel in Toronto, Canada, who will pay maintenance in the guaranteed rental plan?
A: The owner. He pays for everything except your debt service.
Q: If the buyer doesn't choose the guaranteed 6% rental plan, how will rental income be divided between the owner and management?
A: All revenue for the property will be pooled together so that each member will get an equal share on a pro rata basis.
Q: How would you get financing from the U.S. for the Canadian condo hotel?
A: My lending source says that it is probably not going to be possible. He suggested dealing with any of several Canadian banks. My sales consultant at the property said that Canadian banks are financing these purchases, but may request 35-40% cash down. This is obviously higher than the 25% required by the developer, as per the contract. Of course, when you factor in the conversion rate of money, it is more like 30% cash down US.
Q: What are the terms for payment of the 25% deposit?
A: 1% of the purchase price is due at the signing of the contract. There is a 10-day rescission period. (This is shorter than the 15 days buyers have for properties that are located in Florida). After the 10 days pass, the first 1% is considered at risk, and an additional 1% is due at the beginning of each month for the next 24 months.
Q: What are the yearly proposed taxes on these condo hotel units?
A: In the worst possible scenario, it will be $4,000 per suite regardless of the size. In the best case scenario, which may be unlikely, it will be 1.2% of the assessed value, which is typically 60% of the market value.
Q: When will construction begin on this Toronto condo hotel and when will the building be complete?
A: October 2005 construction begins, and two to three years from that point, depending on how the winters affect the construction schedule, the property will be completed.
The above question(s) were submitted via e-mail by a visitor to www.condohotelcenter.com. The answer was prepared by Joel Greene, a licensed real estate broker with Condo Hotel Center which specializes in the sale of condo hotel units and fractional ownerships in private residence clubs.